A letter from the North Lynx HOA president
May 1, 2010
/
/
Comments Off

on A letter from the North Lynx HOA president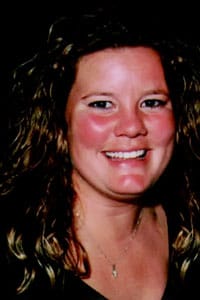 Jennifer Havercroft
Member North Lynx Homeowners Association
Board of Directors
submitted by Anna Mallinson
It is with regret that I am letting you know the North Lynx Homeowners Association Board of Directors accepted the resignation of Board member Jennifer Havercroft last week. She and her family are moving out of the neighborhood.
Jennifer has served our community for several years as President and latterly Vice-President of North Lynx and of course as the Ward 1 representative on City Council. As a Board, we are deeply grateful for the time Jennifer has put in to improving our neighborhood and community.
I personally have worked with Jennifer on the North Lynx Board for several years, and she has always worked tirelessly for our residents in Serena and Tapadero. We've braved all kinds of weather going door-to-door for one reason or another, we've sat in countless meetings, and worked on projects together.
Her dedication, enthusiasm and tenacity towards what is right and fair will be sorely missed by all in CPN. She leaves us with big shoes to fill!
The Board would like to hear from anyone interested in filling this position. Please contact Barbara Finch with your reasons for wishing to serve on the Board, along with a brief background on yourself.
Interest is requested to be submitted by May 15, 2010 so that candidates may be interviewed and the selected resident appointed at the June 9 Board meeting. You do need to be in good standing with your dues for North Lynx HOA to be considered.
Thanks,
Anna Mallinson, President
North Lynx HOA