A vision nearly realized; a village 35 years in the making
July 1, 2016
/
/
Comments Off

on A vision nearly realized; a village 35 years in the making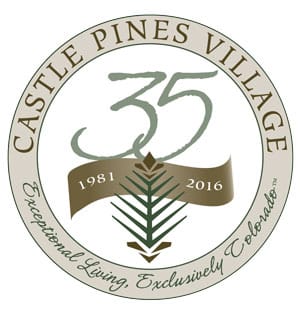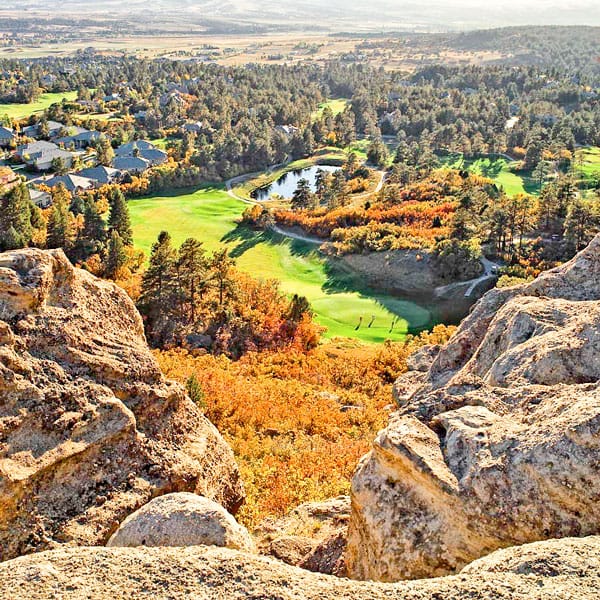 By Joe Gschwendtner; photos courtesy of The Village Homes Association
2016 is truly a banner year for Castle Pines Village. Celebration plans will kick off with the annual July 4th parade and continue well into fall, with monthly festivities all underwritten by its governing organizations. A special edition of the community's Village Reporter newsletter commemorated the Village founding, its maturation, and as a special place where the living is exceptional and exclusively Colorado.
That Castle Pines Village is unique is inarguable. What makes it exceptional is the way it nestles into nature. Virtually surrounded by commerce in rapidly expanding Douglas County, it still retains a wooded isolation and resort lifestyle. Thirty-five years from inception, no longer a sprinkling of homes, it is well on its way to an anticipated build-out of 1,900 homes.
Happy Canyon Road is the Village driveway, off-ramp from a frenzied world. A mood change occurs almost immediately with the deceleration from I-25, a soft stop and a supple turn. Thickly-wooded forests begin to envelop the driver. One may see tufts of wild flowers here and there, elk grazing, deer leaping fences or wild turkeys crossing the road with a military discipline. Not surprisingly, this route is the same that first lured and inspired founder Jack Vickers to create his early dream of a world-class golf community.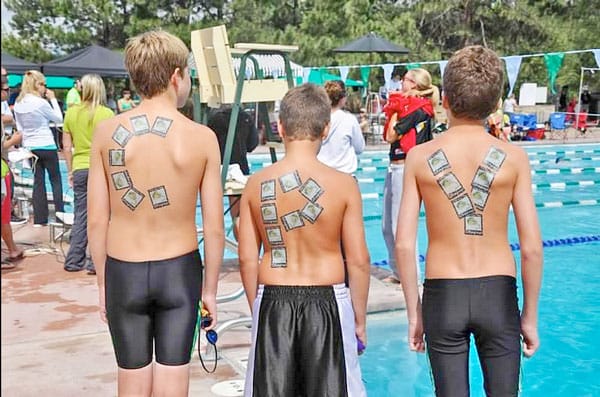 Within the gates of this secret garden lie two private Jack Nicklaus signature golf courses. With community-wide pools, a tennis complex, a fitness center, trail systems, and expanding play and picnic areas, neighborhood recreational options evolve and improve even now. Numerous community events bring neighbors together in all seasons, and fun is the Village currency. Whether hiking trails, taking kids for a dip in one of the pools, joining a tennis program, cycling the rolling terrain, cheering young swimmers on, or simply finding peace with an early morning round of golf, a personal formula for tranquility is in the offing for all.
The original Vickers plan was to preserve the natural beauty. That principle remains sacrosanct. From the outset, virtually nothing natural was disturbed. The Village welcomes all with its robust native grasses, scrub oak, ponderosa pines and rock outcroppings. Some 88 lane miles of road casually wind their way through 2,800 acres of forests and meadowlands. Wildlife wanders freely within as if still stewards of the land. Hummingbirds, porcupines, deer, elk, bluebirds, rabbits, coyotes, an occasional bobcat or bear, and other curious friends live around and among the residents.
Old and newcomers to Castle Pines Village are convinced they have found their secret garden – where life is comfortable and safe; where only family, neighbors and friends await. Since some always long for a better place, might it be time to see if the skillfully crafted serenity of Castle Pines Village can work into your tapestry as well? Why not checkout Castle Pines Village during this "banner" year? To learn more, read the Village Reporter Special 35th Anniversary Edition at castlepinesvillage.org.