BRE second graders spread holiday joy
January 1, 2023
/
/
Comments Off

on BRE second graders spread holiday joy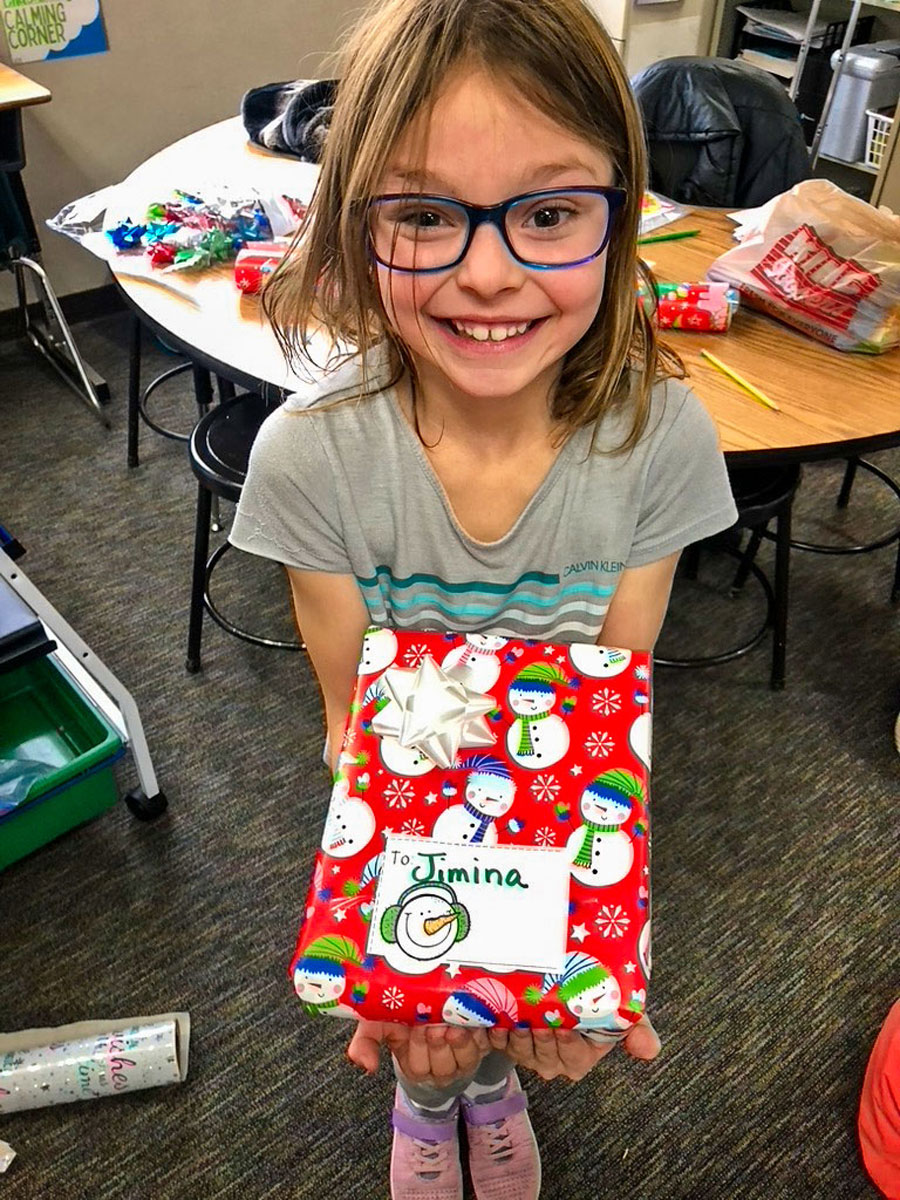 The 76 second grade students at Buffalo Ridge Elementary (BRE) recently participated in the annual Pay it Forward program. Students did extra chores at home and then donated their profits to three families adopted through Catholic Charities of Central Colorado's Christmas Giving Tree. The three second grade classes adopted one family per classroom, providing gifts of needed items in addition to toys and money for groceries. They raised a total of $1,541.
"Each adopted child received pants, socks, shoes, a shirt, pajamas, and some special toys on their wish list," said teacher Kelli Chastain.
In addition to what was regularly expected of them at home, the students went for bigger jobs. They shoveled snow, chopped firewood, washed dogs, dusted baseboards, polished silver, decorated for the holidays, cleaned cars, bathrooms and litter boxes, crushed cans, and raked pine needles and leaves.
"The students were so proud and excited to share each morning how they earned money to pay it forward," Chastain explained.
In addition to the extra work around the house, teachers taught the students about economics, assessing priorities when making financial decisions and predicting positive or negative consequences when making investment decisions.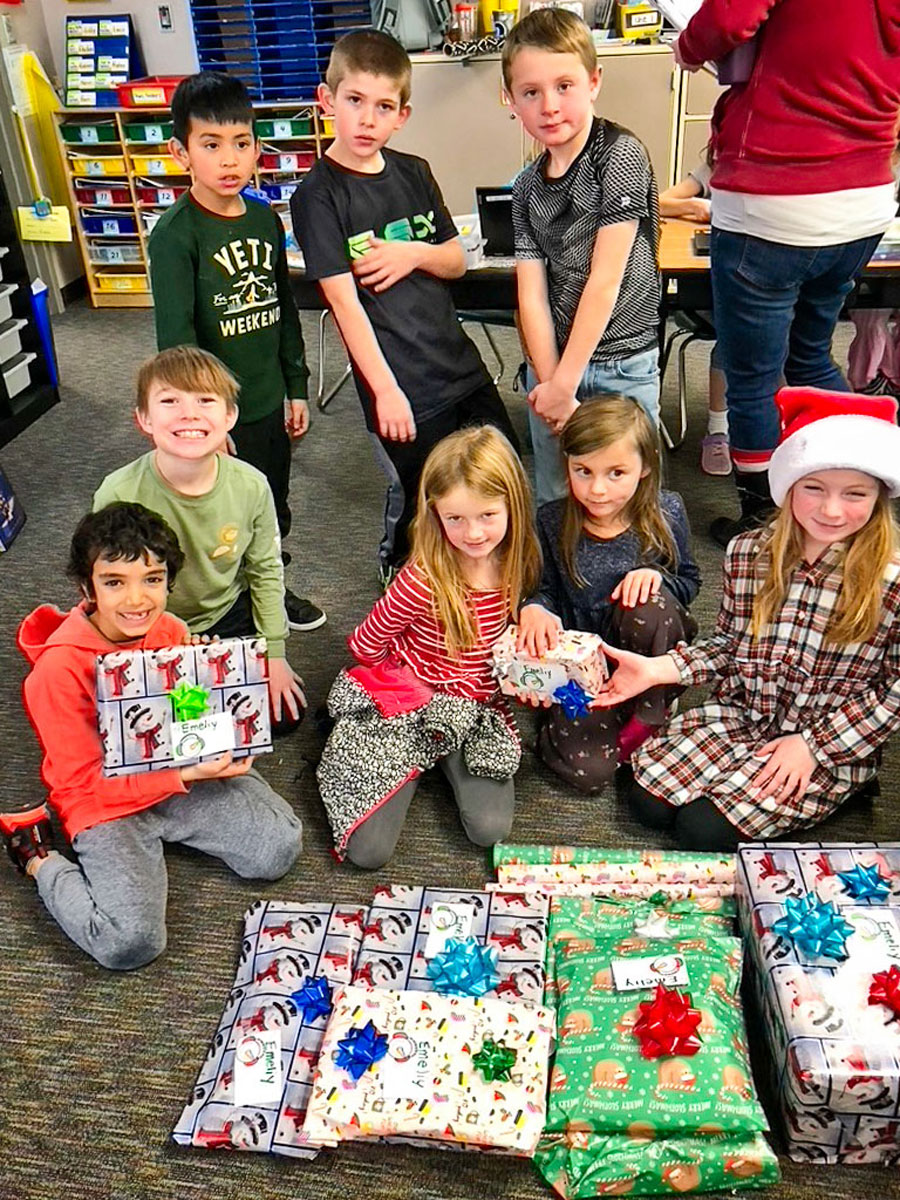 The students shopped virtually at school to determine which items they could afford (including the tax) and made spreadsheets of priorities for the families. Seven parent volunteers went to Target with the students to ensure necessities and a few toys were bought with the money. Students wrapped all the gifts with help from teachers and parents in the classrooms.
"The students made sure each child's needs were met first before spending money on things like toys," added Chastain. "Students also had to stay within a budget when shopping for their adopted child."
Money was also allocated for gift cards for the adopted parents and for groceries toward a nice holiday meal. Catholic Charities picked up the gifts from BRE and distributed them to the families.
Students also wrote personal narratives about the experience and many students expressed happiness from knowing they were giving back and that their efforts would in turn spread joy to others.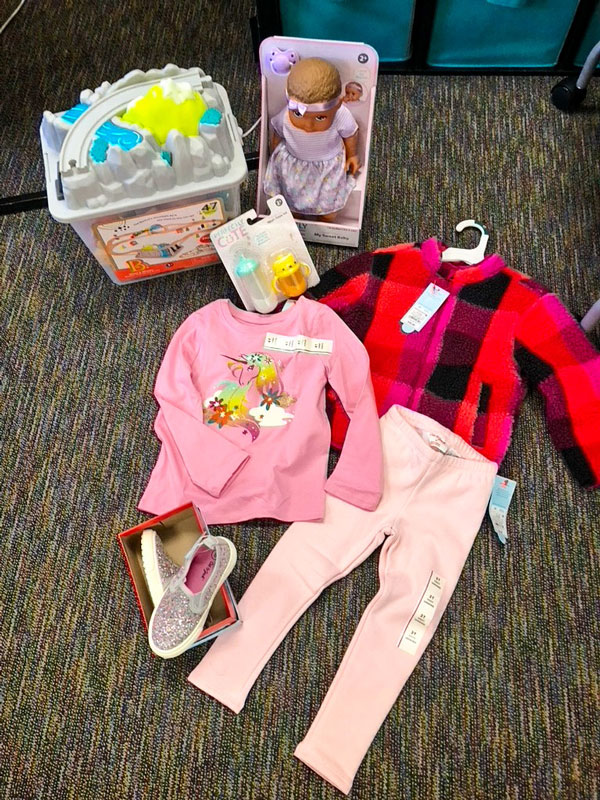 This exercise is a student favorite. The teachers emphasized that this is one way the school takes an active part in making a positive impact in the broader, local community.
Student Neho summed it up, "I like Pay it Forward because we bring joy to all."
By Celeste McNeil; photos courtesy of Kelli Chastain