Calling all theatrical youth for an opportunity to perform
May 1, 2017
/
/
Comments Off

on Calling all theatrical youth for an opportunity to perform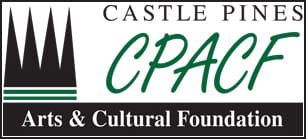 By Elean Gersack
Castle Pines Arts & Cultural Foundation will welcome Missoula Children's Theatre to town this summer for the fourth straight year. This year's play, "Jack and the Beanstalk," will boast two performances on Saturday, July 22 at 3:00 p.m. and 5:30 p.m. at Rocky Heights Middle School. As always, Castle Pines youngsters will be center stage.
New this year is early registration to help families with summer planning. Register now and guarantee a spot for your child in the show. The $85 tuition will be accepted on a first-come, first-served basis for the following age ranges 6-7, 8-12 and 13-18. There are a certain number of parts per age group and once enough actors register, the age group registration will close. Tryouts for specific parts will take place the Monday leading up to the show (July 17) and rehearsals will be held all week ahead of the Saturday performances.
"Each year participants engage in a week-long theatrical experience, working together with directors to create a production that warms their hearts and those of their family and friends, shared Vicky Kellen, CPACF board member. "The actors make new friends, learn songs and dialogue, experience make-up and costuming, and at the end of the week deliver two Saturday performances. Last year one participant told us that it was the highlight of her summer. We certainly hope to bring that level of enthusiasm to this year's performers in "Jack and the Beanstalk", said Kellen.
Tickets for the Saturday performances are also available now for early purchase. Tickets for adults are $8 each; tickets for children are $5 each, and tickets for children ages 2 and younger are free.
For additional information about this summer's performance of "Jack and the Beanstalk," to register as an actor, or to purchase tickets to the July 22 performances, visit castlepinesarts.org.