Castle Pines Library; an excellent resource for small businesses
May 1, 2013
/
/
Comments Off

on Castle Pines Library; an excellent resource for small businesses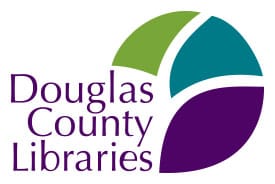 Information provided by Douglas County Libraries
To be successful, small businesses need good information and help with business research. Douglas County Libraries (DCL) BizInfo business librarians help entrepreneurs and small businesses run their businesses every day.
For established businesses, DCL can provide market research and lists, business operation assistance, and industry trend information.
Editor's Note: The Castle Pines Connection recently contacted the library to obtain current demographic information, specific to its distribution area for marketing purposes. Within 24 hours, the library staff had obtained the information requested, filtered specific to the 80108 zip code, as well as some additional statistics that were useful but had not been requested initially. Incredibly impressive!
For entrepreneurs with a new idea, DCL can help with writing business plans, business registration and other start-up information.
Personalizing services to individual patrons, DCL provides demographics and market segmentation, decision-making resources and licensing, registration and tax information. The library also directs business patrons to legal documents, funding resources, employer resources, free periodic business workshops, and information on green business practices and local business tax incentives.
Douglas County Libraries offers online articles from leading business publications, both current and archived, including business journals, The New York Times and The Wall Street Journal, and an extensive collection of business books, eBooks, and periodicals.
Business assistance is available at all Douglas County Libraries locations, including the Castle Pines Library. For more information, call DCL at 303-791-7323 or visit www.DouglasCountyLibraries.org/BizInfo.