Douglas County Special Education Advisory Committee (DCSEAC) and The Arc join forces
September 1, 2017
/
/
Comments Off

on Douglas County Special Education Advisory Committee (DCSEAC) and The Arc join forces

Future Financial Planning for a child who has special needs
A free educational presentation organized by the Douglas County Special Education Advisory Committee (DCSEAC) for families with children with special needs will be held on Thursday, September 7 from 6:00 p.m. to 7:30 p.m. at Rock Canyon High School. Two knowledgeable and professional women who are parents of a special needs adult and children will share their experiences and information they have acquired on their journeys over the years.
Betty Lehman is a disability advisor for families with children with special needs. She has been down the road with a child and now an adult with special needs and understands the necessity for a quality life for every member of the family. With more than 30 years as a leader in the Colorado disability community, Lehman will offer information and insight about benefits and resources with relevant and accurate information.
An advocate for families and a special needs financial planner, Melissa Edelman gladly shares her wisdom regarding the financial futures for individuals and families. She works to break through the fears of life care planning.
RSVP by Wednesday, September 6 to betty@lehmandp.com or call 720-259-6073.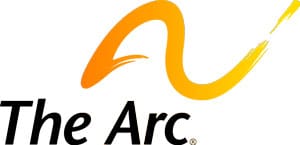 The Arc Workshop with DCSEAC
Join The Arc Arapahoe & Douglas counties for a six-week fall series designed to educate and empower families, caregivers, and educators to prepare young adults with intellectual and/or developmental disabilities for the future. Topics include supplemental security income and social security disability income, Medicaid and waivers, housing, decision making, daily life, fun, respite, jobs and planning for the future.
Presentations will be at Castle View High School, 5254 North Meadows Drive, Castle Rock on Monday evenings from 6:30 p.m. to 8:30 p.m. starting on September 18 and running until October 30. (No class on October 9.)
Dinner and childcare/respite will be provided at each session. RSVPs are necessary for childcare/respite. If attendees need accommodations (e.g., an interpreter) or have any dietary restrictions, please indicate when you register online.
Register online at Eventbrite http://bit.ly/2fdAGIi. There are fees for the classes. For questions or concerns contact Carol at 303-220-9228 or carol@arc-ad.org.
For more information about DCSEAC, visit www.dcseac.org.