Emerging from retirement with passion and direction
October 1, 2014
/
/
Comments Off

on Emerging from retirement with passion and direction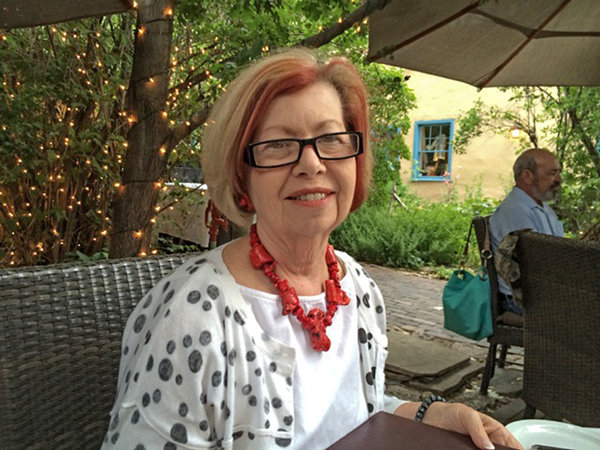 Castle Pines Village resident Sue Hoover-Hamblin has emerged from retirement to fight for a political cause in which she believes strongly.

By Joe Gschwendtner; photos courtesy of Sue Hoover-Hamblin
Many people eschew politics. That is, until their ox is gored. Castle Pines Village neighbor Sue Hoover-Hamblin came out of retirement to become a political campaign manager when she tired of a system that she felt always backed the party's choice whether competent, knowledgeable, genuine, or not. And when she found a person who, like her, had the courage to swim upstream for what she believed to be all the right reasons, she jumped in too.
The odds may be long that her candidate will prevail as our next United States senator. Especially since he petitioned onto the ballot as an unaffiliated candidate with no political money backing his campaign. Not a problem for Sue, since her motives are well out of the ordinary.
Call it inter-generational equity, but Sue feels that the U.S. is at a pivotal point in its history.
She has joined a platform that is consistent with her thinking; that the system is broken and so gamed by the influences of the "political-industrial complex" that the people's real work is seldom done in Washington at all. According to Sue, the influence of huge moneyed interests has so corrupted the political system that our Republic is at grave risk. Unless outsiders can crash the system changing it from within and reversing the trend of national debt and broken government, the futures of our children are in real jeopardy.
Sue is used to breaking barriers. In the 1960s she was already an outlier, a female journalist at age 17 and a glass ceiling breaker in Davenport, Iowa. Not cowed by much of anything, Sue further proved her mettle migrating north to cover the riots and civil unrest in the Motor City with the Detroit Free Press. After marrying Ken Hamblin, no shrinking violet himself, they moved on to Denver. There, Sue developed her management talent as an executive vice president of Quiznos in its heyday through 2005.
What type of force is it that kindles so strong a flame in this, the autumn of one's life? Call it patriotism, single-mindedness, or a principled belief. Critics might call her crazy. What is indisputable is that Sue is not a dreamer; she knows the next 60 days will be an uphill battle which must be fought. As I think about it, I'm convinced that the feistiness and courage that is at the heart of the campaign is what drove our founding fathers. And theirs were long odds too!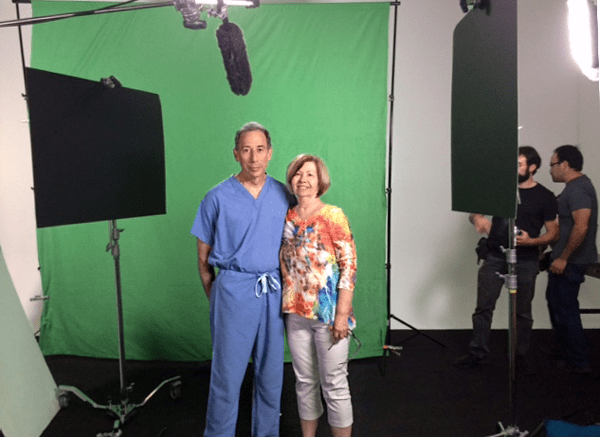 Sue Hoover-Hamblin (left) on the set with Dr. Steve Shogan, head of Rose Hospital neurosurgery, during filming of ShoganForSenate TV commercials.