Family inspires helpfulness at Buffalo Ridge Elementary
August 29, 2014
/
/
Comments Off

on Family inspires helpfulness at Buffalo Ridge Elementary
By Elean Gersack; photos courtesy of Katie Abner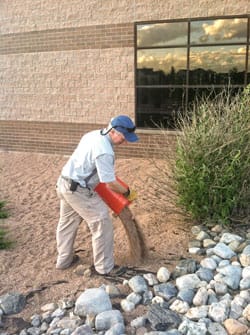 In anticipation of school starting, families at Buffalo Ridge Elementary School (BRE) hit the weeds, rocks, and more to freshen up the exterior of the building before the first day of classes.
Katie and Andy Abner live just around the corner from the school and initiated the casual gathering. Andy is the principal at Rock Canyon High School in Highlands Ranch and Katie teaches physical education at Arapahoe High School in Littleton. As such, they have a personal stake in the education and lives of children.
As the parents of three young boys themselves, the Abners are very busy – but that only inspires them more to be involved. "As members of the community, we take great pride in where we live and where we send our children to school. We want it to be the absolute best on every level and to be something everyone can be proud of," shared the Abners.
Passing on helpfulness and community pride is key to this education pair. "We find that service to our community and giving back are some of the strongest traits we want to share and to teach our children, and we believe the best way to teach this is by finding areas we can help and then organizing and doing the work," added Katie and Andy.
The Abners are excited for all that late summer and early fall bring. "The start of a school year brings so much excitement – an excitement for new learning!"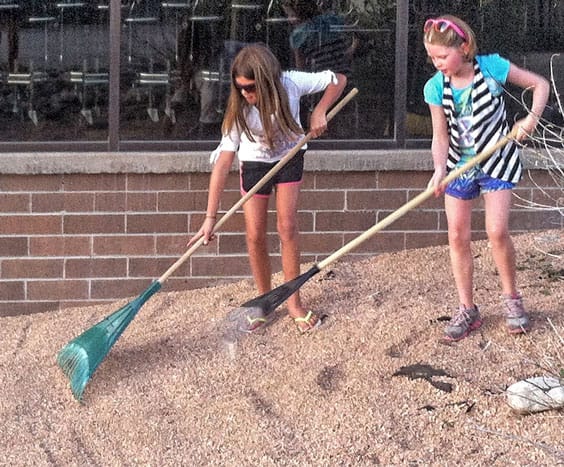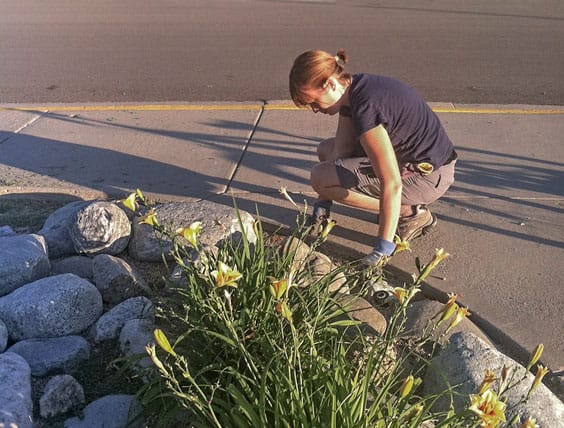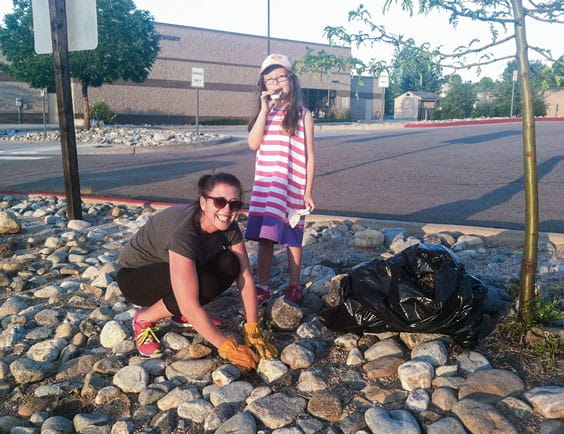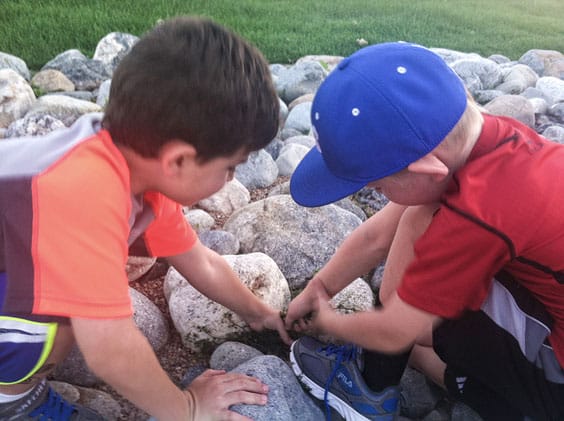 Parents and students help beautify the school grounds at
BRE on Wednesday, August 6, thanks to a gathering organized by Katie and
Andy Abner.