Herbs fresh from the garden – Classic Pesto
August 1, 2012
/
/
Comments Off

on Herbs fresh from the garden – Classic Pesto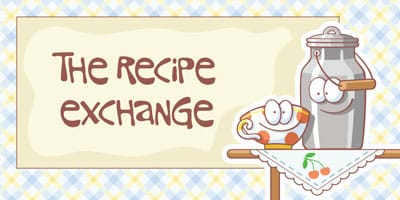 By Lisa Crockett
August. The month of the tomato. Warm and just-picked, nothing speaks more to the bounty of the harvest than a fresh, ripe tomato. A sprinkle of salt and pepper dresses it up quite nicely, but I think the Italians have the right idea when it comes to tomatoes. They're great solo, but even better when paired with delicious fresh basil leaves plucked from a simple windowsill garden or back porch.
Growing herbs in pots couldn't be easier and there is still plenty of time to grow them this season. All you need is a sunny spot, a few terra cotta pots and some infant plants from the nursery. Colorado Springs-based food blogger Brooke McLay, who shares recipes and other cooking wisdom at www.cheekykitchen.com, advises herb gardeners to find a spot with four to six hours of sunlight daily, along with daily watering so that the soil surrounding plants feels cool and damp but not swampy. Using a good, nutrient-filled potting mix will encourage growth, as will frequent pruning with simple shears. Deadheading, or snipping off spent flowers, will also encourage further leaf growth.
When you prune the leaves from your plants, put them to use right away. Rosemary is a fragrant and tasty addition to mashed potatoes or roast chicken. Chervil chopped and sprinkled on an omelet takes a simple breakfast from ordinary to gourmet. A summer favorite at our house is a classic Italian Caprese salad: layer fresh tomato slices, whole basil leaves, and sliced fresh mozzarella (packed in water, available at most grocery stores). Splash with olive oil, balsamic vinegar and a dash of salt and pepper. Its vibrant colors look as good as they taste .
If you have a lot of basil to use, pull out the food processor and make a batch of pesto. Tossed with penne pasta, steamed red potatoes and crisp-tender green beans, it is a light main dish or a hearty side dish. Or, smear a generous amount on crusty French bread, sprinkle with mozzarella cheese and top with chopped chicken breast. Place under the broiler just until the cheese melts for a quick and easy supper.
Left over pesto? Simply smush it into ice cube trays, freeze, then release the "pesto cubes" and store in a freezer-safe zipper bag. Enjoy summer's savory goodness well into winter.
Classic Pesto
2 cups fresh basil leaves, packed
½ cup freshly grated parmesan cheese
1/3 cup pine nuts
3 cloves garlic
½ cup olive oil
Place basil, parmesan, pine nuts and garlic in a food processor and pulse a few times. Then, with the blade running, pour olive oil in a constant stream to create a paste-like texture. Add a pinch of salt and pepper if desired.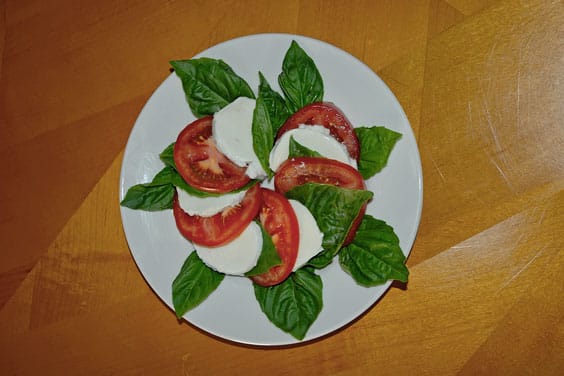 An Italian Caprese salad features whole fresh basil leaves, which are at the peak of perfection during the late summer months.