Ink Boutique Celebrates Its Fifth Year
April 1, 2009
/
/
Comments Off

on Ink Boutique Celebrates Its Fifth Year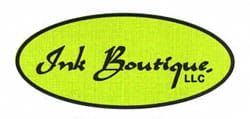 Submitted by Jane Damsgard-Cronin
Ink Boutique is excited to celebrate its fifth year in business. Established March 1, 2004 and located in Castle Pines North, this In-Home Studio business is owned and operated by Jenny Hanna and Joy Damsgard.
"We still have the same energy and excitement for our clients and business (that we had) since the very beginning," says Hanna. "Ink Boutique offers an all-encompassing, beautiful and eclectic selection of fine invitations and stationery products from designers across the United States."
The Ink Boutique sells invitations, stationery, luggage ID tags, and party accessories for all occasions. They work with a multitude of clients whose occasions include weddings, corporate events, personal and corporate holiday cards, stationery, birth announcements, gifts, showers of all kinds, dinner and birthday parties and much more. They guide their clients through a personal and unique process that allows them to find what they love while experiencing customer service that exceeds their expectations.
"We are committed to our clients and want your experience to be fun and easy. We want you to be in love with your finished product," says Hanna.
For custom invitations and stationery, you may contact Jenny Hanna or Joy Damsgard at 303-470-3482 or visit our site at www.inkboutique.com.
By appointment only.