December 1, 2009
/
/
Comments Off

on It only takes a spark…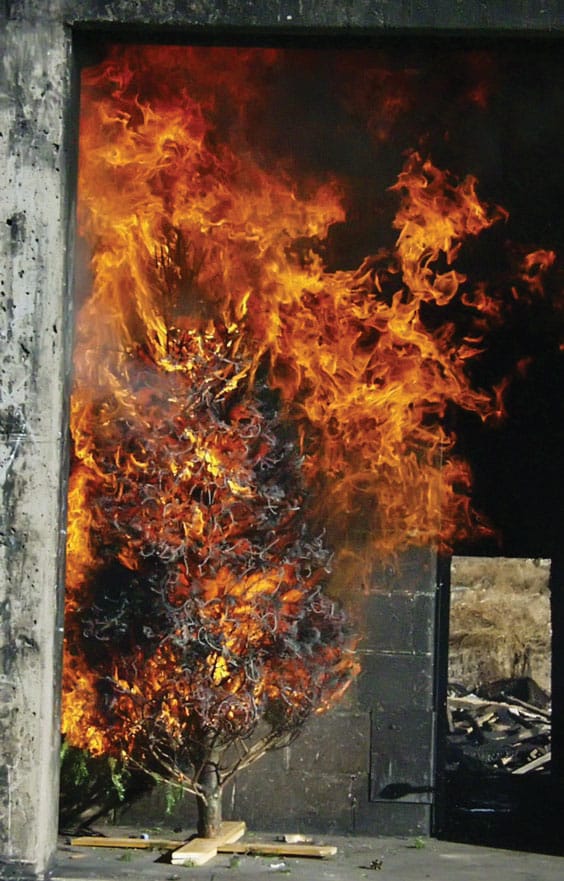 Information and photo provided by South Metro Fire Rescue
No, let's not sing Kumbaya around this campfire. This photo is taken of a dried out Christmas tree that went up in flames and literally burned in seconds.
Live trees and wreaths, especially in Colorado's dry climate, need to be well-watered when displayed in homes during the holiday season. Open flames such as candles should not be placed near wreaths or trees.
Resolve to get trees out of the house right after the holidays because dried out trees can burn at an explosive rate. Do not burn Christmas trees in the fireplace.