New board members join Douglas County Community Foundation
December 1, 2018
/
/
Comments Off

on New board members join Douglas County Community Foundation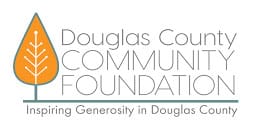 By Elise Brassell
The Douglas County Community Foundation (DCCF) brings together citizens in need, supportive nonprofit organizations and philanthropic donors to create a better quality of life in Douglas County.
In support of its growth strategy, DCCF has added three community leaders to its board of directors, including Jody Soper, executive vice president of marketing and product management at Guaranty Bank; Justin Vaughn, partner, Lathrop Gage LLP; and Wes King, a retired FirstBank executive.
"I joined the board to help grow the organization and broaden its influence in the community," said Wes King, new DCCF board of directors member from Castle Pines. "While the DCCF has been in existence many years, its reach has been somewhat limited. The leadership is making a concerted effort to expand its outreach and impact, and I hope to be a part of that mission," he said.
A key part of expanding its outreach is DCCF's participation in Colorado Gives Day, the state's largest one-day online giving event. The day is an important milestone in the philanthropic year, boosting the missions, programs and finances of more than 2,400 Colorado nonprofits, including DCCF.
King said, "On Colorado Gives Day we hope to raise funds that can be used to benefit Douglas County nonprofits. Douglas County is an incredibly generous community, but much of the donations go to organizations providing services outside of our community. We hope to raise awareness of the needs within our community and keep more of the dollars local."
According to the DCCF, the Foundation is the only county-wide organization working to identify and inspire local donors, support the needs of local nonprofits, and match donors with effective local nonprofits – thus improving the quality of life for Douglas County citizens. For more information visit dccf.org.