New homes a fresh addition to Castle Pines Village
November 1, 2014
/
/
Comments Off

on New homes a fresh addition to Castle Pines Village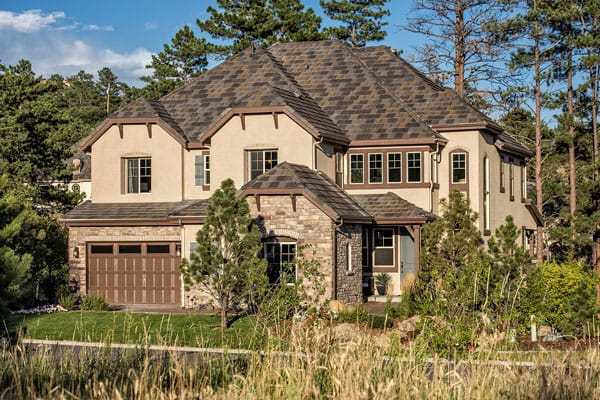 The Keystone, one of six floor plans available in the new development, is the model home featured for viewing.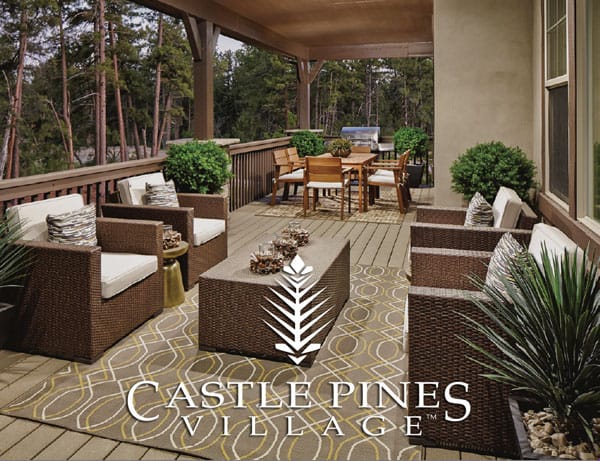 Sales staff for Taylor Morrison tout home design, as well as Castle Pines Village amenities as attractive features for the 52 new homes being constructed.
Special to The Connection; photos courtesy of Taylor Morrison
A new neighborhood is taking shape in Castle Pines Village. Located near Gate 2 on the southeast portion of Castle Pines Village closest to the I-25 and Happy Canyon Exit, 21 homes are currently in production, with a planned total of 52 homes.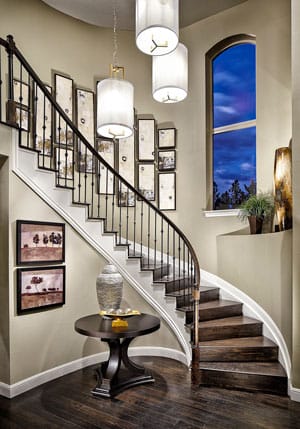 According to Brian Cartwright, vice president of sales and marketing for Taylor Morrison's Denver division, Castle Pines Village was an easy decision for the company.
"We're always impressed with communities where the lifestyle, amenities and economic base are attractive to home buyers," Cartwright said. "Castle Pines Village offered that and more. Well before we became a part of the community, we knew that it held a special place in the hearts of Castle Pines residents. One of the things we first noticed about Castle Pines Village was the fact that inventory was very low for people ready to move to the area," he said.
The limited inventory convinced Taylor Morrison, a top five builder (by revenue) in the United States, to build more homes up front to give home buyers not only a choice, but also the opportunity to move sooner rather than later.
"Once you are inside the gates, it becomes pretty obvious this is a place you'll want to call home," said Scott Beard, Taylor Morrison's salesperson in Castle Pines Village.
Pam Lambrecht, along with her husband Bruce, recently purchased in the community and said the allure of Castle Pines Village is very real.
"The amenities, proximity to work and places we like to visit were all draws for us," said Lambrecht, who also was impressed with the school district. "It's a beautiful neighborhood."
At Castle Pines Village, Taylor Morrison has a mix of floor plans to show home buyers, homes that range from approximately 2,732 to 3,893 square feet with up to five bedrooms and 4.5 baths available.
"Our homes at Castle Pines Village really demonstrate the open, modern floor plans we're building as a company," Cartwright said. "Being able to see that firsthand can be the difference maker for some buyers."
Currently, the two-story Keystone plan (pictured below), which features an optional finished basement, is open for viewing by appointment Monday through Thursday. To schedule an appointment, or for more information about Taylor Morrison at Castle Pines Village, visit www.taylormorrison.com.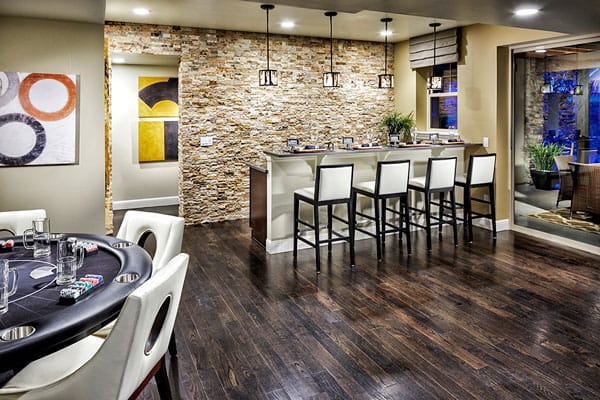 Taylor Morrison is attracting people looking to make Castle Pines Village their home.