New outdoor recreation amenities, including pickleball, deemed a priority for Castle Pines
July 1, 2019
/
/
Comments Off

on New outdoor recreation amenities, including pickleball, deemed a priority for Castle Pines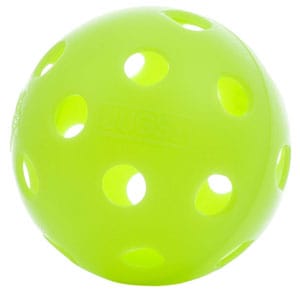 By Terri Wiebold
In the November 2018 issue of The Connection, we introduced readers to a sports craze taking the nation, and Douglas County, by storm – pickleball. In June, a group of roughly 20 Castle Pines residents who were interested in bringing pickleball courts to Castle Pines (many of whom referred to themselves as "seniors") attended the Council meeting to voice their support of building dedicated pickleball courts in the City.
The intergovernmental agreement signed last month between the City and the Castle Pines Parks Authority (see related story on page 4) that transferred the Parks Authority's remaining assets of approximately $715,000 to the City, listed the following projects a priority for use of the general assets: 1) Construction of multi-use courts for tennis, pickleball and/or basketball, preferably outdoor; 2) Community recreational purposes as contemplated in the City of Castle Pines Parks and Recreation Comprehensive Plan 2017; and 3) Construction of trails.
Residents who are interested in participating in the decision making and planning process for future parks and recreation amenities in the City are encouraged to contact the city clerk at Tobi.basille@castlepinesco.gov and request their name be added to the interest list.