OLLI South Opens Fall Registration
August 1, 2010
/
/
Comments Off

on OLLI South Opens Fall Registration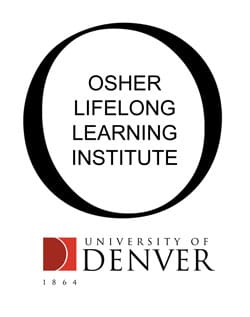 Join a vibrant and interactive learning community and discover the joy of learning in a fun, friendly, and intellectually stimulating environment. OLLI South is the south metro division of the University of Denver's University College Osher Lifelong Learning Institute, a nationwide learning program with an active presence on more than 125 college campuses.
OLLI's mission is to bring together seasoned adults (age 50+) from various backgrounds who share a common interest in learning and intellectual stimulation. This purpose reflects DU's philosophy that education is a lifelong enterprise that invigorates the mind and enriches life. The peer learning program offers daytime academic non-credit courses, special events and cultural activities in a welcoming atmosphere. Most courses meet for two hours once a week for eight weeks.
OLLI South registration:
Class offerings for OLLI South this fall are: Experiencing the Arts with Eight Artists, Conundrum: The Lives of Charles Darwin and Abraham Lincoln, Searching for Hassan: A Cultural, Historical, and Political Tour of Iran, The Roman Empire from Julius Caesar to Trajan, Joseph Campbell: Mythos I and II, Great Decisions 2010, Fundamentals of Investing, The Versailles Treaty – How it Shaped the 20th Century, World War I and Its Literary and Artistic Legacy, American Folk Music in the Twentieth Century, The Great Ideas of Psychology, America and the New Global Economy, Acting for Non- Actors!, American Genesis: A Century of Invention and Technological Enthusiasm, Views from Iwo Jima: A Heroic Struggle Between Two Cultures, Writing Your Life, and Justice: What's the Right Thing to Do? OLLI Plus classes feature a tapas cooking class, learning to play chess and an evening with the Symphony.
To view course offerings with descriptions for all three OLLI campuses (South, Central & West) and print the registration form, visit the OLLI DU website. Members may enroll in classes at all locations for the same registration fee. Send in your registration now (forms will be processed starting August 2); most classes start the week of September 13.
OLLI South classes are held at the Valley View Christian Church at 11004 Wildfield Lane near Highlands Ranch (Titan Road exit off US 85, northeast corner).
For more information, OLLI South/ OLLI DU: www.universitycollege.du.edu/olli.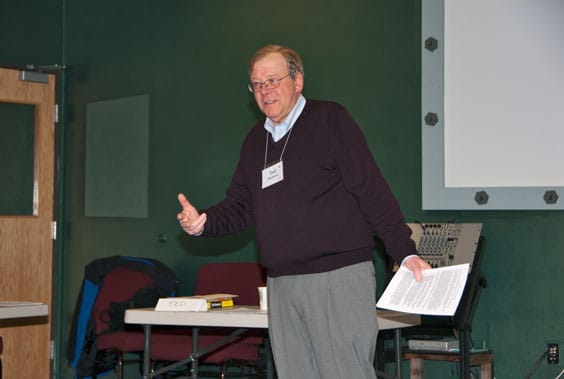 Ted Atkinson – Osher Lifelong Learning Institute