Take two wheels to work this month
June 1, 2013
/
/
Comments Off

on Take two wheels to work this month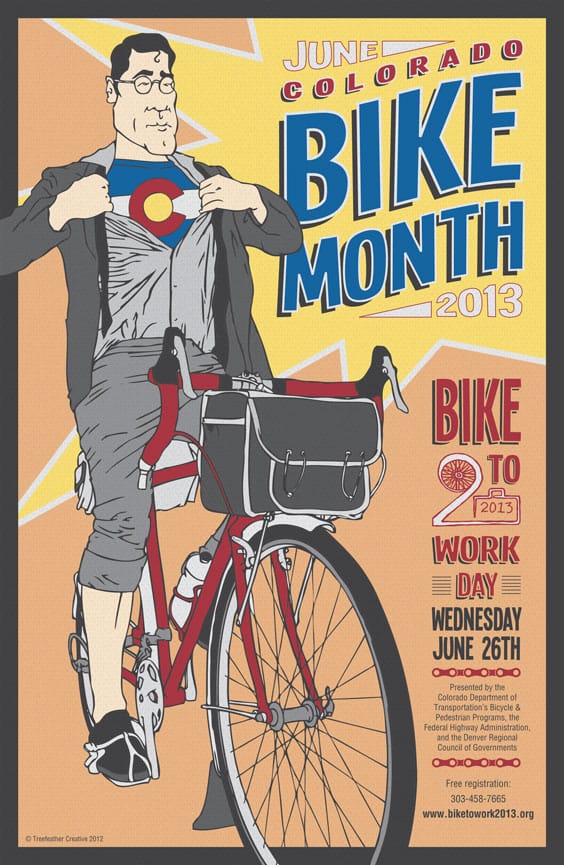 Article by Kathy Dunker
While other states celebrate National Bike Month during the month of May, Coloradans are getting in gear to start their celebration during the month of June. With the recent May snowstorms, it's clearly a necessary wait!
Registration is now open for Bike to Work Day, which will be on Wednesday, June 26 this year. Last year, more than 27,000 riders participated in the second largest event of its kind nationwide. Those registered will be eligible to win prizes for this federally-funded event, which serves as a way to raise awareness of bicycle commuting.
Bike to Work Day was originated by the League of American Bicyclists in 1956 and is a part of National Bike Month, promoting bicycling instead of driving. Many stations will be set up offering free breakfast and beverages to the bikers along their commutes.
Colorado was ranked second most bike-friendly state this year by the League of American Bicyclists, so it's time to get pedaling! To find out more about Bike to Work Day or to register, visit www.biketowork2013.org.