Teens Asked to Join Youth Advisory Commission
August 1, 2008
/
/
Comments Off

on Teens Asked to Join Youth Advisory Commission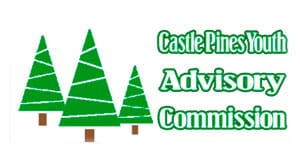 by Anthonette Klinkerman
In order for teenagers to feel they have a voice in the goings-on of the new city of Castle Pines North, Mayor Maureen Shul proposed organizing a Youth Advisory Commission in the last issue of The Connection.
As the new city grows, the mayor feels it is important thTeens Asked to Join Youth Advisory Commissionat all residents "have a seat at the table," and can make suggestions and voice concerns in order to further benefit the community.
To begin, Shul stated, "Teens should be given a direct line to the city's government." She would like to see what the youth of the fledgling city have to contribute, and stressed that it is never too early for teens to become active participants in the happenings of their local government.
The mayor envisions this advisory board starting with an organizational meeting to determine the next steps. Residents of CPN who are 13 to 18 years old are urged to contact the communications department with a letter of interest and intent at Contact by email .