The race was on, and it was nothing short of amazing
March 1, 2013
/
/
Comments Off

on The race was on, and it was nothing short of amazing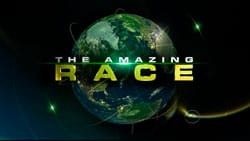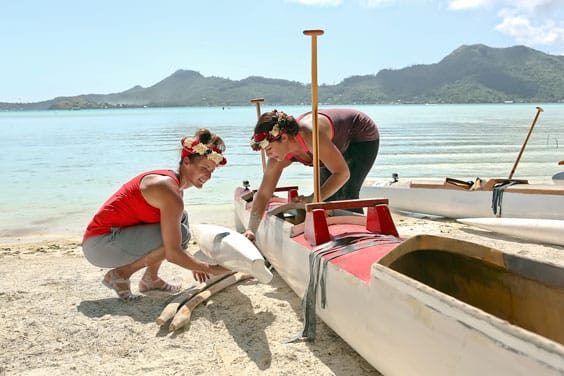 Mona Egender (left) participated in the current season of The Amazing Race on CBS with her friend Beth Bandimere. They are pictured here, in beautiful Bora Bora, beginning their journey. "I was able to see parts of the world that I never would have seen. It was eye-opening and humbling. The world is such a big place but it's comprised of people just like us — full of the same human compassion. It was really neat to see!"
By Amy Shanahan, photo courtesy of CBS
The Amazing Race on CBS this season is featuring a familiar face to many who live in the Castle Pines area. Resident Mona Egender is currently appearing on this exciting show, along with her friend and fellow roller derby player Beth Bandimere.
Egender, a native of Colorado and an avid skier and snowboarder, began playing roller derby three-and-a-half years ago. Egender took to it immediately and began competing at the highest level with the Rocky Mountain Rollergirls, where she met Bandimere. The two women bonded over their common lives as suburban moms who are very involved with their children, work part-time, and play roller derby on the side.
Egender and Bandimere teamed up and decided to audition for the upcoming season of The Amazing Race. After sending in an audition tape that was produced by Egender's daughter Sayge, the women received a call from the Amazing Race production team and were flown out to Los Angeles for finals week where they endured numerous interviews, psychological testing, workouts, and physicals. Several months after, they were notified that they were chosen as contestants on the show.
"Beth and I literally talked, texted, and saw each other a million times a day after we found out!" exclaimed Egender. "We kept saying, 'pinch me! Is this real?' The whole thing was such a surreal experience and we knew that we wouldn't believe it was true until we actually started filming."
Egender and Bandimere filmed and were gone from their families for approximately a month. Egender only confided in her husband and oldest daughter, as the entire experience needed to remain confidential. Her two youngest children remained in the dark, and her husband took over all of the parental and household duties while she was away. "My husband said later that his experience should have been a reality show – it was that comical!" remarked Egender.
Egender's experience on the show began with an adventure in Bora Bora where she had to sky dive out of a helicopter, compete in an arduous sand castle challenge, and build a canoe and row to the first pit stop. "The whole experience was a lot harder than we thought it would be," stated Egender. "We were prepared for the physical part, but the mental experience was completely out of our comfort zone. Neither of us had ever traveled overseas, and we were put into such crazy, stressful situations — it was much harder than we expected."
Although Egender is unable to let anyone know how the season will end, she enjoyed the whole experience overall. "I learned so much about myself. I've always known that I'm really competitive, and this made me realize that I need to relax a bit, and stop and breathe."
The Amazing Race airs Sunday evenings at 7 p.m. mountain time on CBS. You can also see Mona Egender and her Amazing Race partner Beth Bandimere compete against each other in roller derby on Saturday, April 6 at the Fillmore Auditorium. For tickets and information, visit www.rockymountainrollergirls.com.