There's a New Day Dawning Over Here
April 1, 2009
/
/
Comments Off

on There's a New Day Dawning Over Here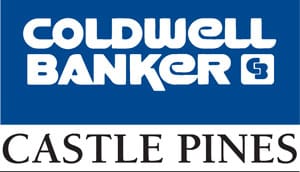 Submitted by Coldwell Banker Castle Pines
Breathing fresh life into one of the Front Range's benchmark luxury home communities, veteran Castle Pines Village Realty has announced its newly-formed alliance with international powerhouse Coldwell Banker.
The renamed Coldwell Banker Castle Pines venture brings "all of our local expertise and relationships, our love for the community and our customers, personal service, unmatched knowledge of our market place, and solid sales performance in concert with Coldwell Banker's unmatched scope and market reaching resources," says Jade Goldfogel, resident broker associate.
"Coldwell Banker's unique strengths, wherewithal, and rich heritage has developed into one of the most widely respected and trusted real estate names, and is nationally and internationally recognized as an industry leader," Goldfogel said. "Combined, we represent over a century of success and stability in real estate. Together we form an extraordinary team that is dedicated to the highest quality service."
Coldwell Banker Castle Pines is dedicated to providing service and local expertise to the entire Castle Pines area.
For assistance, call Jade Goldfogel at 720-297-5149 or stop by our office, conveniently located two miles west of I-25 across from the fire station at 482 W. Happy Canyon Road.