What's your APPtitude? Connect with your favorite world travelers this summer with WhatsApp
July 1, 2019
/
/
Comments Off

on What's your APPtitude? Connect with your favorite world travelers this summer with WhatsApp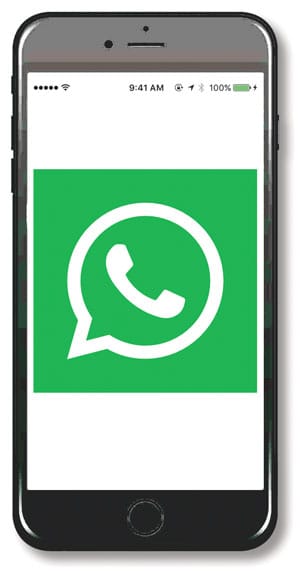 By Kathy Fallert
Summer is a very popular time to travel. While there are roaming phone plans out there that can include international and carrier fees for calling abroad, the WhatsApp app (a free app owned by Facebook) gives users fast, secure messaging and calling for free right on your cellphone using your phone's internet connection. If you are connected to Wi-Fi, it won't even affect your phone's data plan.
I was introduced to this app by my step-daughter who traveled to Germany with her husband last month for two weeks. He is a high school teacher, and they were traveling as chaperones to a group of high school students. Their two kids stayed stateside with a number of friends and relatives taking turns babysitting, including my husband and me.
Everyone involved in this babysitting operation was invited to WhatsApp to keep in touch, share photos back and forth and allow the kids to call or video chat with their parents without the expense. Being able to voice call Germany was great, but the ability for face-to-face video conversations was even better for the two kids of the world travelers! You can also sync all of your chats to your computer so that you can chat on whatever device is most convenient.
While our WhatsApp group included nine members, the group chats allowed messages, photos and videos with up to 256 people at once. You can name your group and mute or customize notifications. The app also allows for voice messaging if you want to send a quick hello or leave a more detailed message.
Photos and videos on WhatsApp are sent quickly, even if you are on a slow connection, and there is even a built-in camera within the app. You can send documents up to 100 MB, so it is easy to get what you need over to whom you want it to get to. For us, this included getting copies of the kids' insurance cards. In addition, if you have the need, you can send PDFs, documents, spreadsheets and slideshows. The app is available on iOS and Android.