Adventure XStream Adventure Race heads to Copper Mountain
July 1, 2013
/
/
Comments Off

on Adventure XStream Adventure Race heads to Copper Mountain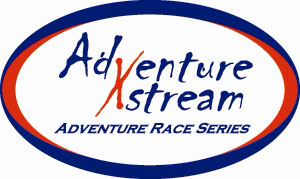 Information provided by Gravity Play
Copper Mountain, Colorado is the next stop on the Adventure Xstream Race Series circuit. On August 11th, Copper Mountain in Summit County, a world-class recreation and ski venue, will be welcoming more than 200 adventure racers, ranging from elite teams to first-time challengers and weekend warriors competing in either sprint or sport race courses.
Competitors at the Copper Challenge Adventure Xstream Adventure Race will test their skills in orienteering, trekking, trail running, mountain biking, and kayaking across the Rockies. Additionally, team dynamics and mental strength will be challenged by navigating the unmarked course across 30 or 60 miles.
Nestled into the heart of the Colorado Rocky Mountains, Summit County is home to some of the world's finest skiing and alpine recreation. With four ski areas and trail networks, Dillon Reservoir, and thousands of acres of national forest scattered across its expanse, Summit County is one of Colorado's best places to ski, mountain bike, hike, and boat. Along with its natural beauty, this venue boasts one of the nation's highest altitude adventure race courses.
"We are extremely excited to be coming back to Summit County again this year and eager to be based out of Copper Mountain for the first time," said Race Director Will Newcomer. "It is a beautiful venue in the mountains and its close proximity to Denver makes it an easy venue for racers to get to. With the addition of live music and a beer festival going on the same weekend, it's a great weekend for racers to spend at Copper."
"An adventure race is the perfect addition to Copper's Guitar Town, and vice versa," says Guitar Town organizer Erin Woods. "We are thrilled to invite a new audience to our festival, and excited to add free live music and a full family weekend to Adventure Xstream's race."
Entry fees for Adventure Xstream Adventure Sprint races are $85 per person and $175 per person for the Twelve-Hour race. For further information and to register, visit www.GravityPlay.com or call 970-259-7771.