Appetizers; A tasty addition to a holiday menu – Stuffed Mushroom Appetizer
December 1, 2010
/
/
Comments Off

on Appetizers; A tasty addition to a holiday menu – Stuffed Mushroom Appetizer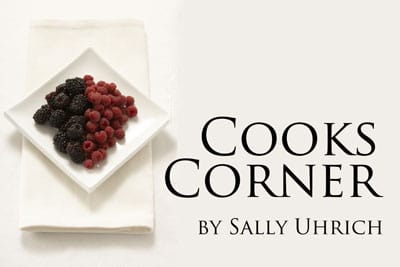 by Sally Uhrich
So you're making the final preparations for your holiday meal, carving the turkey and making gravy. Your guests have gathered in the kitchen, anxiously awaiting dinner. Why not take the edge off their hunger, by serving a tasty tidbit, known as the appetizer?
Although there are many recipes for stuffed mushrooms, my favorite comes to us from the kitchen of Suzi Engdahl of Omaha. This version is the tastiest and easiest I have found, making it perfect for enhancing a holiday meal or as an hors d'oeuvre for a New Year's Eve party.
Stuffed Mushrooms
1-8 oz. & 3 oz. Package of cream cheese (softened)
4 chopped green onions
1/4 tsp. Worcestershire sauce
1/4 tsp. garlic powder
Salt & pepper to taste
Grated parmesan
Mix together and put into mushroom caps with stems removed. Top with grated Parmesan. Broil until brown.