Buffalo Ridge Fifth Graders Score Tops in County on Reading CSAPs
February 1, 2009
/
/
Comments Off

on Buffalo Ridge Fifth Graders Score Tops in County on Reading CSAPs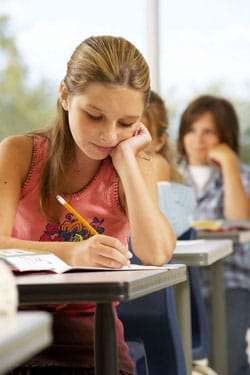 The Colorado Student Assessment Program (CSAP) results for the 2007-2008 school year have been distributed and the fifth grade class at Buffalo Ridge Elementary (BRE) is one of three fifth grade classes in the Douglas County School District (DCSD) that tied for first place in reading.
BRE fifth graders finished with 96 percent of the class reading at or above a proficient level for their grade.
"Our goal it to have all students make at least one year's growth in all subject areas," said Ally Berggren, BRE principal. In reading, 97 percent of the fifth grade class made a one year growth or more. "They work their little fingers to the bone and go home exhausted, yet enriched every day," continued Berggren.
The third grade class at BRE also demonstrated academic strengths finishing in the top 25 percent for both reading and math.
CSAP is an assessment test designed to show how Colorado students are progressing toward meeting academic standards and to show how well schools are teaching to ensure the success of each student. The test is administered in grades third through fifth in the elementary school typically during February and March.
To learn more about DCSD CSAP performance visit the website at www.dcsdk12.org.