Commemorating Veterans Day
November 1, 2016
/
/
Comments Off

on Commemorating Veterans Day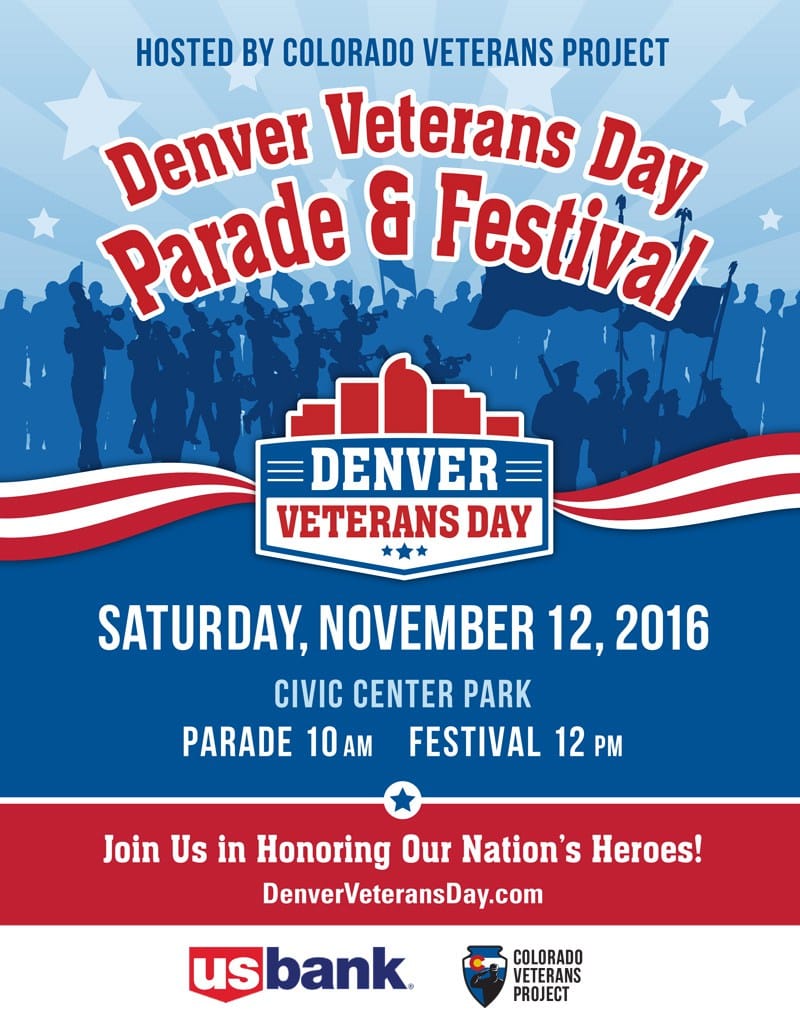 By Lynn Zahorik
On November 11, we will once again honor our American veterans for their patriotism, love of country, and willingness to serve and sacrifice for the common good. WWI Armistice was signed on the eleventh hour of the eleventh day of the eleventh month in 1918, thus the observation of Veterans Day on this date at this time.
Looking for a way to honor American military veterans on Veterans Day?
In Castle Rock, residents will celebrate veterans on November 11 with a tribute at 11 a.m. at the Veterans Monument Plaza, located at 301 Wilcox Street. For more information, contact David Maxwell, manager of Douglas County Office of Veterans Affairs at 303-663-6257 or email dmaxwell@douglas.co.us.
In Parker, a new flagpole at the O'Brien Park gazebo will be dedicated on November 11 at 11 a.m. The flagpole was made possible through a gift from the Rotary Club of Parker.
On Saturday, November 12, there will be a parade in downtown Denver followed by a festival in Civic Center Park.
On Sunday, November 13, Denver's Veterans Day memorial 5K and 10K run will happen in City Park. Hosted by the Colorado Veterans Project, 100 percent of the registration fees will go directly to helping Colorado veterans. To learn more about Denver's Veterans Day, visit www.denverveteransday.com.