Creative floral designer takes her talent and vision to Paris
November 1, 2015
/
/
Comments Off

on Creative floral designer takes her talent and vision to Paris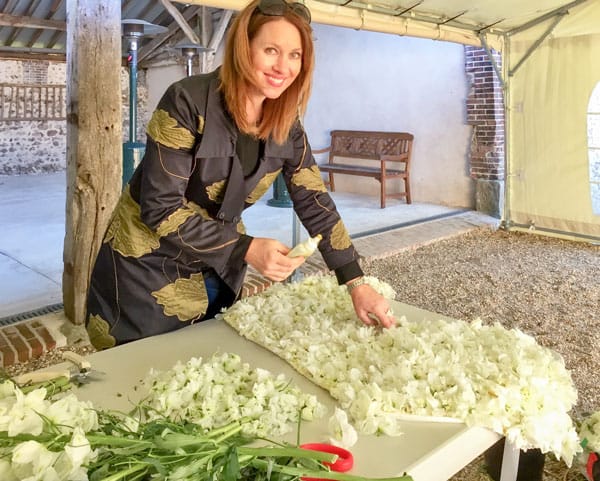 Tasha Frye was thrilled to design all of the floral pieces for an upcoming wedding design book. The photo shoot for the book took place at the beautiful Domaine des Evis which Frye described as "an amazing gem of a property with gorgeous French country grounds and a beautiful restored stone chateau."

By Amy Shanahan; photos courtesy of Tasha Frye
Tasha Frye, floral designer and owner of L'Arrangement in The Village at Castle Pines (VACP) recently experienced the opportunity of a lifetime. Frye was invited to design all of the floral arrangements for a photo shoot which will comprise a wedding-style book that is being created by renowned artist Kristy Rice of Momental Designs. Rice is a well-known watercolor artist whose company creates hand-painted wedding and custom event invitations.
Frye recently flew to Paris and sourced all of the beautiful flowers for the photo shoot from the Paris flower market. Frye remarked, "The Paris flower market at Rungis is the largest flower market in Europe. Being there in person and selecting the flowers that I would use for the project was incredible. The expanse of the market and the quality of blooms available for choosing was an experience I will never forget and hope to have again in the future."
Frye worked with a team of creative minds who were hand selected to design, photograph and coordinate the photo shoot. The shoot took place outside of Paris at a restored country chateau called Domaine des Evis. In keeping with the gorgeous setting, Frye and the other designers created designs inspired by Monet's Water Lily Garden paintings.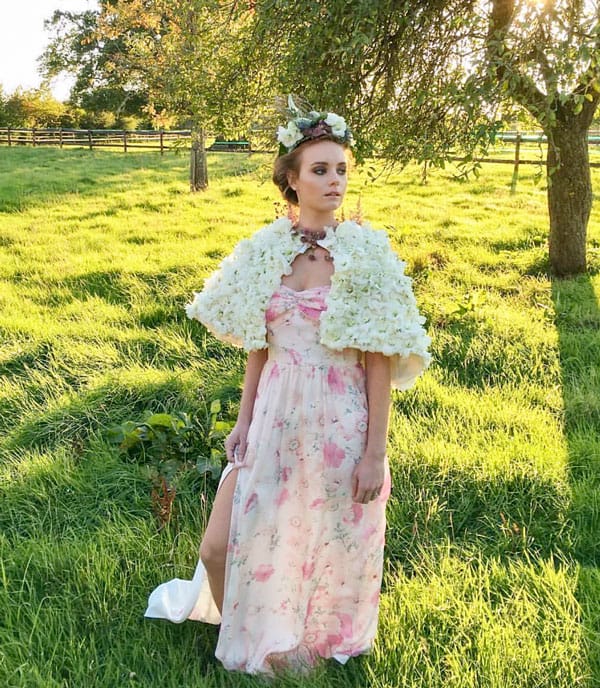 Tasha Frye was asked to design this extraordinary floral capelet which the model bride wore for the photo shoot. Frye remarked, "It was incredible to see the final design worn on the model after weeks of planning, brainstorming and then designing with fresh flowers the day of the shoot."
Frye's most challenging and extensive project was creating a floral capelet for the bride model. Frye designed and created the entire piece from hundreds of white rose petals, hydrangeas, and delphiniums. The end product was exquisite. Frye is still beaming from her amazing experience. "I was completely inspired by the experience and am looking forward to more exciting projects to come!" Frye stated.
To learn more about Frye and her talent with fresh floral arrangements, please visit L'Arrangement, located in The Village at Castle Pines.