Do the Right Thing and Others Will Follow Suit
February 1, 2009
/
/
Comments Off

on Do the Right Thing and Others Will Follow Suit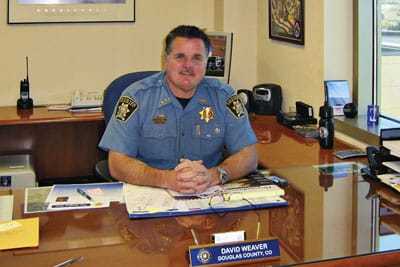 Message provided by Douglas County Sheriff David Weaver, guest editorial
With the growth of Douglas County comes the increase in traffic and of course traffic issues. I am a strong believer that if you are doing the right things, others will follow suit.
I would hope this is true when it comes to your driving actions on the roadway. Road rage and aggressive driving can be contagious, so maybe the same can be said for lawful courteous drivers. Drive the right way and others shall follow.
Sheriff Weaver's Driver Safety Tips:
Never pass a vehicle that is stopped at a crosswalk.
Do not drive with distractions (cell phones, texting, headphones, eating, etc.)
Pay attention to and follow all speed limits.
Look ahead for potential dangers or people in the roadway/crosswalks. This is also true for wildlife in the roadway, especially in the Castle Pines community.
When school is out, be alert for an increase in children playing close to the roadway. Both Monarch (Buffalo Ridge Elementary) and Castle Pines Parkway (Timber Trail Elementary and DCS Montessori) are very busy thoroughfares.
Stop for pedestrians at designated crosswalks.
Always yield to pedestrians upon making turns at intersections. This has been a source of many citizen complaints at the intersection of Monarch Boulevard and Castle Pines Parkway.
NEVER drink and drive.
Know your surroundings when you drive; be a good defensive driver.
Don't let passengers interfere with your driving, especially young children.
Always have ample driving time, try not to be in a rush. A patient driver is a safe driver.
Unfortunately, no matter how safe you drive there will be others that don't adhere to your cautiousness. If you spot a reckless or unsafe driver, report them right away to the Douglas County Sheriff's Office at 303-660-7500.
Weaver has served as Sheriff since November 2006. Contact Sheriff Dave Weaver at 303-660-7593