Football team goes to the Super Bowl for fifth year in a row
January 1, 2014
/
/
Comments Off

on Football team goes to the Super Bowl for fifth year in a row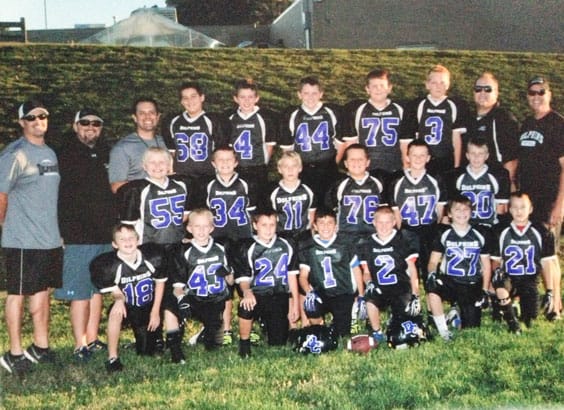 This talented group of young football players didn't let their Super Bowl loss get them down. The team has been together for five years and have recorded only
three losses, and have played in the Super Bowl every year.
By Amy Shanahan; photo courtesy of Archie Anderson
For the fifth consecutive year, this team of DC Dolphins nine-year-old NFC football players went to the Super Bowl for their age division. Though they lost in a close game to the Falcons from Montbello, the team has set some remarkable records during the years.
The Arapahoe Youth League in which this team plays is broken into three divisions, with the NFC division being the most competitive. This team was formed in 2009 and several of the boys have played together since that time. In the five years that this team has played together, they have lost only three games. Mid-season this year, the team lost a game that closed out a 36 game winning streak, which had been ongoing since many of the boys were only six years old.
Castle Pines Village resident Sam Anderson has played with the team since its inception and enjoys each and every minute that he's on the football field. "All the hard work in the cold weather is worth it when we make it to the Super Bowl," remarked Anderson. "I can't wait to do it all again next year!"