Graduating seniors show appreciation for their teachers
July 1, 2015
/
/
Comments Off

on Graduating seniors show appreciation for their teachers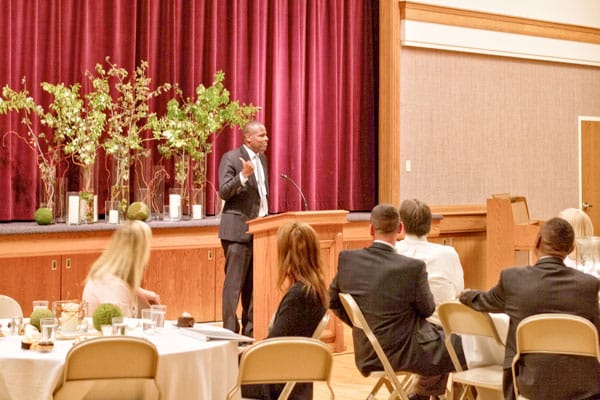 The Honorable Vincent R. White, who recently retired from the 18th Judicial District, was the keynote speaker at an event to honor area teachers last month.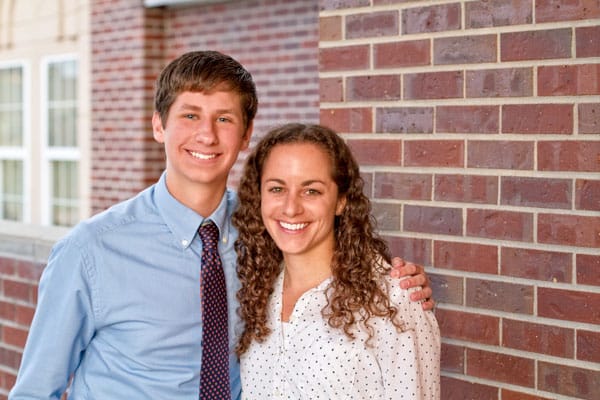 RCHS Senior Logan Draper honored his favorite teacher, Karly Bloom, at a special evening held last month at the Church of Jesus Christ of Latter-day Saints in Castle Rock.
By Lisa Crockett; photos courtesy of Pam Jones
School is out for the summer, but before the final bell rang for 44 graduating seniors at area high schools, they got all dressed up for a night out – with their teachers. High school seniors who are members of the Church of Jesus Christ of Latter-day Saints from Douglas County were invited to honor a favorite teacher from any time in their educational career at a special event. Students from Castle View, Rock Canyon and Highlands Ranch High Schools turned out in force to say thanks to the teachers who have influenced their lives.
Students and their teachers, parents, school administrators, and district officials gathered at the event, which was held in Castle Rock. The highlight of the evening was a keynote address given by the Honorable Vincent R. White, who recently retired from the 18th Judicial District. Judge White pinpointed his educational success to one teacher, Marla Coleman, who showed interest in him and urged him to succeed in high school and then to attend college. "A teacher should have a brilliant capacity to connect, not just teach, and inspire students to understand," he said.

White emphasized the importance of education to individuals and to society as a whole, noting that a significant number of criminals entering the court system had not obtained a high school education. He quoted Nelson Mandela: "Education is the most powerful weapon we can use to change the world."

In the culminating award presentation, students individually honored their teachers by explaining how the teachers had influenced their lives. Senior Logan Draper honored Karly Bloom, a language arts teacher at Rock Canyon High School.
"I had seen my brothers nominate teachers to be honored at this event, so I had already given it some thought even before my senior year," said Draper of the event which is held each spring. "I've had Ms. Bloom as a teacher several times and she's someone I can talk to about anything."
After each teacher had been publicly honored, a dessert reception and photo session capped off the night.
"The teachers at our schools put in so much time and effort for us," said Draper. "It's really great to have a night where we can honor and thank them."