Kids and teens – a different way to get active
July 1, 2015
/
/
Comments Off

on Kids and teens – a different way to get active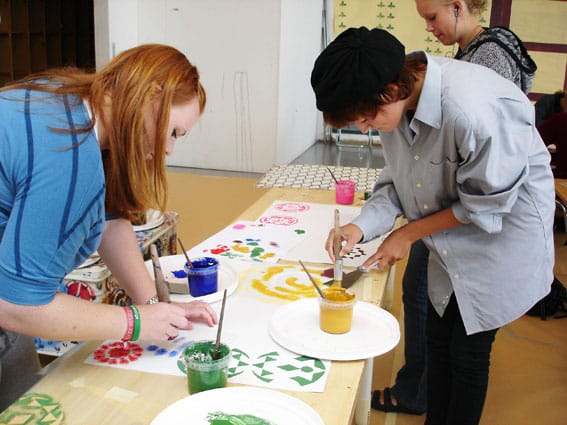 By Patte Smith
There is still time to enroll in fun and creative art classes for children ages eight to ten, and teens at Art on the Edge Gallery, 314 Wilcox Street in Castle Rock. Kids will paint, draw, make collages and work with mixed media. Offered on Tuesdays throughout July, classes are from 9:30 a.m. to 11:00 a.m. Who knows, maybe there is a budding Rembrandt or Picasso in our midst?
The "All About Me" teen classes are held on Tuesdays, Wednesdays and Thursdays throughout July (except the week of Independence Day), and feature exciting projects in acrylic paint, watercolor, polymer clay, fabric, stained glass, collage and mixed media. Teens can tap into their imaginations and learn firsthand how to create original works of art. Classes are from 1 p.m. to 4 p.m. Jackie Shuler is coordinator for the teen camps. She may be reached by phone at 303-246-5136 or e-mail jackie@n6media.com.
Instruction is given by accomplished artists and teachers who volunteer to share their expertise and time. Classes are limited to 10 students, so kids and teens get real hands-on, personalized instruction. All of the supplies are provided for the classes.
The camp calendar and registration can be found online at www.gcrag.com/workshops. Stop in at Art on the Edge and take a look around – there are always opportunities for artists, volunteers and visitors.