Master Association Board Members Resign; Member Appointed
February 1, 2009
/
/
Comments Off

on Master Association Board Members Resign; Member Appointed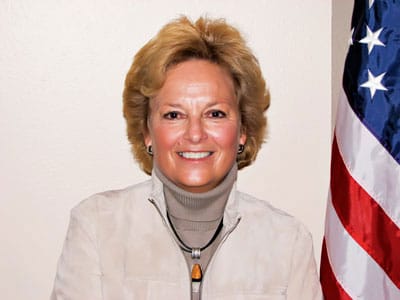 Maureen Shul, former Master Association Board President
Maureen Shul, Master Association board president for the past three years, stepped down from her role as a homeowner advocate to focus her energies as mayor for the City of Castle Pines North.
Shul served on the Master Association for several years before taking the reins as president. "I am extremely proud to have served as president of this board these past few years as we advocated for our community when faced with the challenge of whether or not to incorporate," said Shul. "All that was accomplished by the Master Association these past few years was a result of the commitment, integrity, and hard work of those I served with and thank."
The Board faced several challenges and achieved many things during Shul's leadership. "Despite difficult decisions being made, especially in the area of reining in the Master Association budget, we never lost focus of doing what was ultimately in the best interest of the whole community," said Shul. "I have faith that the new board will continue on with that same commitment."
In January, Master Association board member Jennifer Havercroft also resigned from her position. Havercroft also serves on the Castle Pines North City Council. Havercroft had served on the Master board for the past three years.
The Board appointed North Lynx resident Anna Mallinson to fill Shul's vacancy, and voted BristleCone resident Earl Millspaugh as president. Jim Steavpack also officially joined the board, following some voting confusion at the Board elections in November. As of press time, Havercroft's position had not been filled. Interested candidates can send an e-mail.