Miriam Donegan Fonder: A tale of woe and resilience
January 1, 2023
/
/
Comments Off

on Miriam Donegan Fonder: A tale of woe and resilience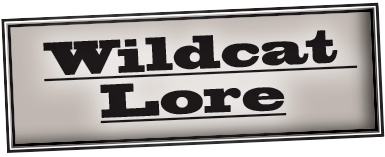 Life isn't always fair. Sometimes it's downright nasty. Perhaps our 21st-century children grumble a bit. Tell them about Miriam Fonder.
Born a Donegan in 1835 in Ohio, Miriam and her family moved to the wilderness that was Burlington, Iowa before her first birthday. Several years later she suffered a grotesquely disfiguring burn at the family fireplace. Yanked from school when her mom died in her 13th year, she became a surrogate mother for six younger siblings.
Life in mid-century Iowa was a slog. Miriam cooked over an open fire with the added responsibility for fixing the vittles of 12 hired hands. By the time help arrived, she was 18, and then returned to school and eventually earned a teaching certificate.
Gold fever swept the Hawkeye State and Miriam moved on to Colorado, accompanied by several uncles. After settling on Clear Creek, north of Idaho Springs, Miriam landed a position as a cook at a boarding house. There, she met husband-to-be, Hubert Fonder, from Belgium, an itinerant gold digger. They married at a Georgetown saloon in 1862.
Hubert's efforts at mining produced slim pickins, so he was easily enticed by a local recruiter to join the Army. Miriam followed him, securing a laundress position at Fort Lyon, east of Pueblo. After a transfer north to Fort Weld, their daughter, Madgie, was born. In 1863, Hubert was shipped to Ft. Leavenworth, Kansas without her. Miriam returned to Clear Creek, landing a job as a cook.
That situation didn't work out, and she moved south to Blackhawk. There she tried her hand at operating a boarding house. Failing at that and to make ends meet, she resorted to washing clothes again, pretty tough especially during high country winters. So wretched was her life then, she rejoined Hubert at his duty station at Ft. Leavenworth in 1865.
Things were looking up after Hubert's military discharge. They moved back to Colorado (Cherry Creek) and bought a cabin. Finally finding happiness together and capitalizing on Hubert's skills, three more children were born.
Together, they eked out a parsimonious living, milking a small dairy herd and cutting timber from their land in Pine Grove – what is Parker, today. Miriam taught school in the kitchen of their cabin while Hubert helped construct the first log schoolhouse, 1,300 feet north of their home. Later, it became known as the Fonder School.
The frontier offered many ways to perish. Hubert died in 1871 when kicked by a horse he was trying to break; his remains rest south of today's The Pinery in Parker. Miriam was then 35 and pregnant. Overnight, she became solely responsible for their small operation and their family.
The first winter saw her lose most of the cows: 10 froze to death and another 10 wandered off. Subsequent growing seasons found her plagued by grasshoppers that ravaged her meager crops. Having had enough, she moved near her brother Wesley in Spring Valley, likely teaching school again.
Having taken far too many lumps in eastern Douglas County, Miriam chose to move to Glenwood Springs in 1871. There, she ranched a bit on a small scale before spending her golden years with her children.
The Fonder School was replaced in 1884 with a Rhyolite building, still standing today. Miriam died at 91 and her legacy stands mighty tall, a giant among Douglas County women.
By Joe Gschwendtner; photo courtesy of Douglas County Archives