Modern etiquette includes many forms
February 1, 2021
/
/
Comments Off

on Modern etiquette includes many forms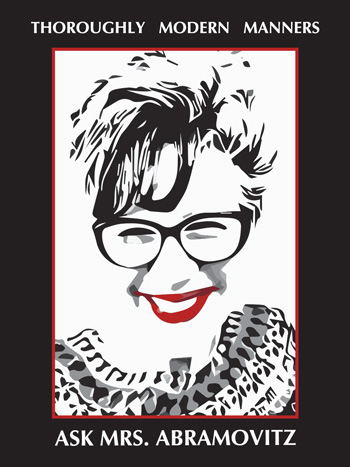 Dear Reader,
Let's take a minute this month to talk about the origins and different kinds of etiquette.
Etiquette goes all the way back to the French courts of the 1600-1700s. Story has it that the head gardener of Versailles was having trouble keeping the courtiers from traveling off the footpaths and wandering all over the garden. The gardener put up signs in the form of "etiquets" to warn them off. But the wandering persisted until King Louis XIV decreed that no one was to go beyond the bounds of the etiquet. The King's edict became the basis of modern etiquette and today we still watch for people to stay within certain bounds.
Modern etiquette includes many forms – meeting etiquette, wedding etiquette, corporate etiquette, bathroom etiquette, eating etiquette and telephone etiquette, just to name a few. Brand new to the language of etiquette would be "netiquette" – the rules for drafting emails, rules for participating in an online forum and so on.
Corporate etiquette often involves trainers to teach good manners to their executives – everything from how to dress, how to act, how to eat and how to converse with effective business letters.
Professional etiquette dictates that being comfortable around people and making them comfortable around you is the ideal.
But most importantly, our personal etiquette is paramount. Personal etiquette is the learned acceptable behavior for all sorts of social situations. First and foremost being respect for others at all times. Be the person who knows how to act and what to say. Embody the three qualities that stand behind all manners – consideration, respect and honesty.
Be curious about manners. Grab some books on the subject and read up. Emily Post's Etiquette book is in its 19th edition and with 800 plus pages, it is "still the name we turn to for the way we live today."
Big Love,
Mrs. Abramovitz