Public hearings for Castle Pines Village development
February 1, 2012
/
/
Comments Off

on Public hearings for Castle Pines Village development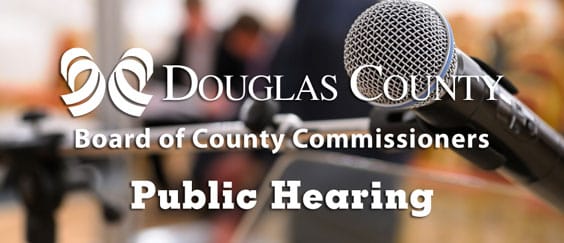 By Elizabeth Wood West
According to Douglas County Senior Planner Matthew Jakubowski, Northstar Land LLC's proposal for a new 31-acre residential development is expected to be presented at a public hearing before the Douglas County Planning Commission on Monday, February 27 at 7 p.m.
If approved, the proposal will be presented at another public hearing before the Douglas County Board of Commissioners on Tuesday, March 20, 2012 at 2:30 p.m.
Both hearings will be held in the Commissioners' Hearing Room (1st floor) at the Phillip S. Miller Building, located at 100 Third Street in Castle Rock.
The project was originally zoned for 93 homes and has since been revised to include 53 two-story homes and 16.5 acres of open space. The project is located within the southeast portion of Castle Pines Village, near Remington Place, adjacent to the west side of I-25.
For more information regarding this project, contact Matthew Jakubowski at 303-660-7460 or e-mail.
Editor's note: This is the Castle Pines Village project that we reported on in our January issue. Please visit www.castlepinesconnection.com/pages/news/2012/qtr1/cpc/project.html to read the story.