March 1, 2023
/
/
Comments Off

on RVSP Season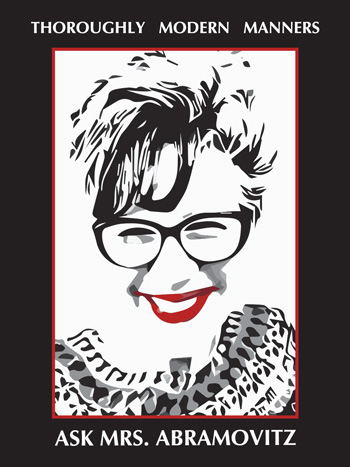 Dear Readers,
This feels like a perfect time to revisit the anatomy of an invitation. Party season is upon us, and the wedding season is right around the corner.
To start with, you receive a save-the-date. What do you do? The save-the-date stands alone as a prompt to check your calendar and put a pin in it. It doesn't require any more than that.
The invitation should follow, and here is where you should pay more attention. To whom is the invitation addressed? If it doesn't say family, the kids are not included. If you are single and the invite does not indicate a plus one, then you don't bring a date to said event. If the invitation is engraved or done in calligraphy, there would be a certain gravitas expected.
Follow all the prompts on the invite, most importantly, RSVP immediately. Try to accommodate your host if certain fashion choices are requested. It is especially important to arrive on time and depart according to the end time on the invite. If an end time isn't suggested, you could be in for a fun time, but try to leave before you sense the host would like for you to leave. This can be tricky, but if the host has gone to bed, or turned up the lights, you'll know it's time to go for sure.
Big Love,
Mrs. Abramovitz