May 1, 2020
/
/
Comments Off

on Rx for Cabin Fever
By Joe Gschwendtner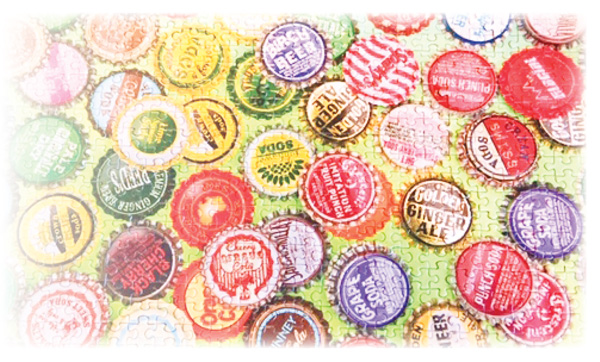 Americans have long been known for ingenuity and creativity in challenging situations. Currently faced with cabin fever, accompanied by claustrophobia and frustration, many of us have become quite resourceful in maintaining our sanity. What follows may be just what the doctor ordered.
Consider old tonics. A bottle of wine is a good start when so inclined. Doubling down is not advised. Puzzles are still great fun; bring them out of the basement if you have them. Dollar stores sell 500-piece affairs for a buck, although they may be a challenge to find in stock right now. Card games still work. Those alone can play solitaire. Build a card house. Play bridge or other games online. Chinese checkers, backgammon, dominoes, chess and Monopoly are still entertaining. Pick-Up Sticks anyone?
Be kinder. Most of us have too much of everything. Time to declutter. Make a list and jettison the stuff for when charity pick-ups resume. Check your cupboard. I found five jars of peanut butter which, at 1,000 calories a day, will suffice as sustenance for 30 days. Distribute food excesses to those less fortunate and take a tax deduction. Attack garage junk; it is almost always a target of opportunity.
Diary life stories. Having lived well with fulfillment, sit down and write your story. What do you want future generations to know? Since you've got editorial rights, the narrative can be truth-laden and still cast the subject in a favorable light. Use old pictures to embellish; get into this with gusto. There are audio-visual experts who can organize and enhance the package digitally, taking your product to professional grade if desired.
Medicate. Remember the Reader's Digest feature, "Laughter: the best Medicine?" Do you have grandchildren younger than 10 or so? Troll the internet picking up jokes. Accumulate them, transmitting at critical mass. While you're Googling, source card tricks; a deck of cards can provide a wealth of entertainment.
Old-style correspondence. Letters are a great medium; who gets real snail mail anymore? Receipt of one creates a memorable event at another mailbox, reviving something few children and grandchildren experience – anticipation.
Zaniness. Chuckles can be elicited without writing. Periodically, I clean out my desk of off-the-wall things. To the extent they are mail-able, I send them on to the grandchildren with a short note. This gets amusing on the other end when they open it up with curiosity, knowing crazy Gramps is at it again.
Books. You've likely got a library of books stashed. All your books can't go with you to the assisted living center. Give them a new home by donating them to the local library or Little Free Library (see related story page 13).
Movies. We have all seen too much Hollywood trash and gore. Research Hollywood classics; there are many out there. Cull those and then watch any worthy of viewing on Netflix or cable TV.
Empathize. If not so engaged, become a de facto minister. There are a lot of hurting people in real-world situations right now. Call them up. There is nothing nobler than helping a friend in need. Give love away instead of getting it. These gifts are priceless for the recipient, a silver lining in this cloud of uncertainty.