Successful entrepreneur helps those in need
March 1, 2013
/
/
Comments Off

on Successful entrepreneur helps those in need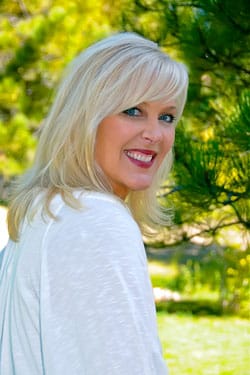 Castle Pines Village resident Teresa Vidger is unassuming in person, but is highly successful in her professional life. Her passion for real estate and relocation services led her to create her own company, which has received national recognition.
By Amy Shanahan; photo courtesy of Teresa Vidger
Teresa Vidger is a wife, a wonderful mom to three children, a golfer, and she just happens to be the President and CEO of her own hugely successful business that has received numerous awards and recognitions, and was named among the Inc. 5000 Fastest Growing Companies.
Vidger is a Castle Pines Village resident who started her company, Temporary Housing Directory, Inc. (THD) in 2001. THD is a nationwide service that helps thousands of people every year who have been displaced due to natural disasters and catastrophes, corporate relocations, and government moves. Vidger and her team of 50 employees are available 24 hours a day, and seven days a week to provide immediate housing solutions for those in need.
Vidger was inspired to start her own company when her son was born prematurely and could not be put into a daycare situation. As an experienced real estate agent specializing in corporate relocations, she recognized a need for excellent, affordable short term housing solutions for emergency situations. THD works closely with insurance companies and extended stay providers throughout the country to find the best solution for displaced or relocated individuals.
Vidger and her team deal with victims of natural disasters every day of the year, and they are often struck by the kindness of human nature in the face of tragedy. "The last tornados that whipped through parts of Alabama and Joplin, Missouri were the most recent that really touched me," remarked Vidger. "The way the community came together to help each other was so heart-warming as we looked to find them temporary housing while their homes were being rebuilt."
All of Vidger's employees work from home, as does she. This piece was important for Vidger, who did not want her employees dealing with long commutes and time away from their families. THD is run largely by women, and has received numerous accolades. Among them, the company was recognized by Inc. 5000 Fastest Growing Companies in 2008, 2009, 2010, and 2011. They were recognized by Entrepreneur magazine in 2008 as number three in the annual ranking list by Entrepreneur and Women Presidents Organization of the Fastest 50 Growing Women-Owned Businesses in North America. THD was also named a finalist in the Best Overall Company of the Year – Service Businesses category in the 2011 annual Stevie Awards for Women in Business.
Vidger feels blessed to own her own successful business. "I love being independent with the ability to make decisions about where we are going as a company at any moment, without the bureaucracy of working for a large publicly held company," remarked Vidger. "And, now that my company is more established, I have more flexibility to spend quality time and travel with my family, but still get the work done."
To learn more about Vidger's company, visit www.temporaryhousingdirectory.com.