The perfect pair for petals and planning
May 1, 2021
/
/
Comments Off

on The perfect pair for petals and planning
By Lisa Nicklanovich; courtesy photos

"I wanted to be a wedding planner ever since I was little," said Brittany Tolibas co-owner with Briana Hanson of Privé Events, located in The Village at Castle Pines shops. The talent, energy and creativity of this team has expanded from wedding and event planning to trendy florals, customized gifts, workshops, outdoor markets and more. Hanson said, "There's not another place that does all the things that we're doing."
After Hanson and Tolibas met at a bridal show more than 10 years ago, they decided to join forces, planning weddings and events out of Hanson's kitchen and garage. The focus on florals was added later. Tolibas said, "Friends were looking for affordable arrangements so I decided to try it and I loved it."
The team decided they needed a space and they wanted to "work on serving the community," Hanson said. The boutique holds workshops at a huge wooden table and is stocked with products that are mostly from Colorado, and women-owned businesses. "Except for the Turkish towels," Hanson quipped. Honey, tea, candles, chocolates, lotions and cocktail shakers are just a few of the carefully selected items that fill the boutique, all organized into themes. Mother's Day, graduation, a new home or baby each have their own set of gift ideas.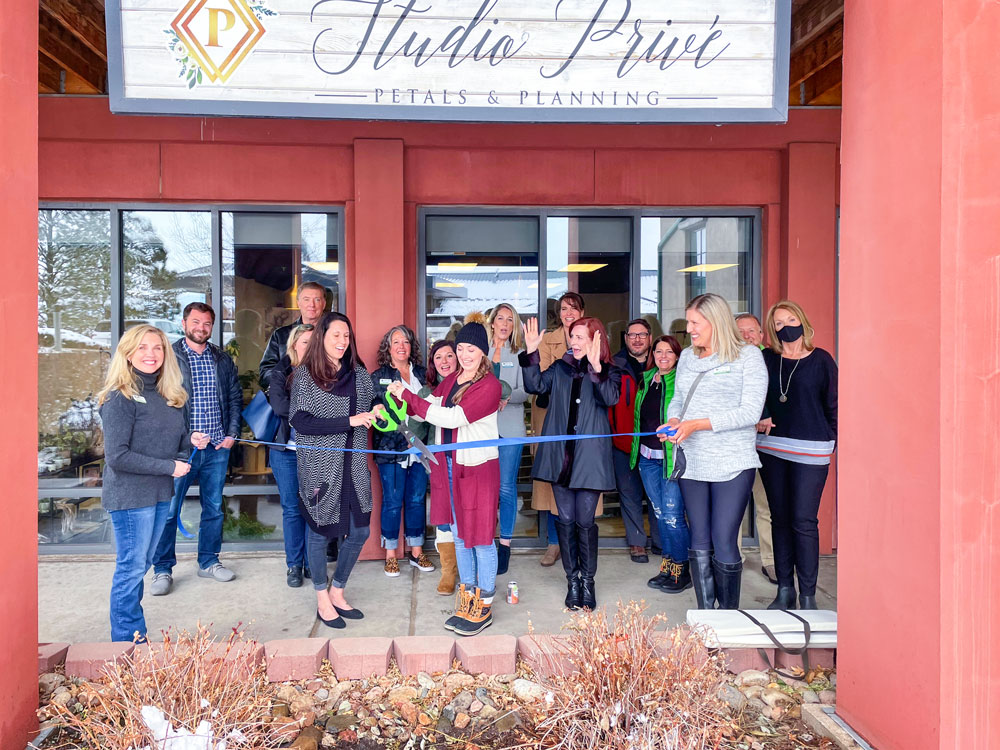 The products, plants and flowers in the boutique are wonderful gifts on their own, but Privé's unique Bloom Boxes show off the creativity of Hanson and Tolibas. A wood crate is filled with a flower arrangement or plant and gifts for the lucky recipient. Corporate Bloom Boxes with tiny greenery bouquets or cactus have been a hit, Hanson said. "The presentation is part of the gift," Tolibas added. Customers have repurposed the wood crate in creative ways, making it a lasting gift.
Tolibas and Hanson have nearly 200 weddings on the books for this year, and they said they are loving the micro wedding trend that's allowing them to be much more creative. Tolibas said her favorite part of the job comes "at the very end when you're done setting up and you just look at the room and see how all your hard work came together and it was all worth it. I love to sneak the clients into the room before the guests come and take it all in."
When asked if event planning and whipping up last-minute gifts is stressful, Hanson said, "It's what we were made to do."
For more information, visit www.priveeventdesign.com.