The Wildlife Experience celebrates a decade in Douglas County
December 1, 2012
/
/
Comments Off

on The Wildlife Experience celebrates a decade in Douglas County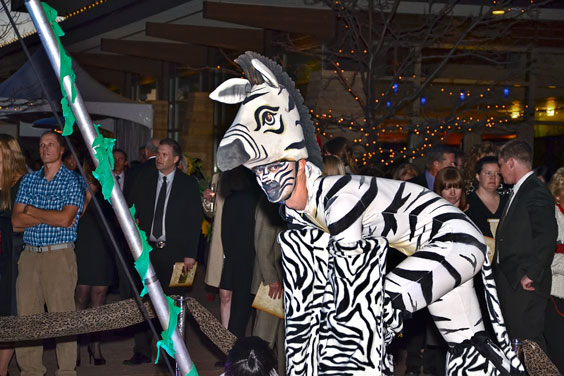 Guests at the "Expedition 10" benefit gala were treated to a viewving of many special pieces from the museum's collection, as well as several live-action "animals," which were included as part of the party's safari theme.
By Lisa Crockett; photos courtesy of The Wildlife Experience
Many 10-year-olds have themed birthday parties, and in November The Wildlife Experience celebrated its transition into double digits in style with a wildlife-safari-theme benefit gala. The special event, befitting an organization aimed at promoting appreciation and conservation in the great outdoors, was called "Expedition 10." Guests turned out in force to honor The Wildlife Experience founders Dave and Gail Liniger and to raise more than $300,000 for the museum, which is located on Lincoln Avenue in Parker.
Guests at the benefit were able to tour the museum's regular collection, as well as several special items that were brought out of storage for the occasion.
"We had a pair of lions on the stage at the event that were really spectacular," said Lynn Howes, vice president of development at The Wildlife Experience. "We were able to honor the Linigers for founding The Wildlife Experience and to recognize other philanthropic work they do."
The Linigers are better known as real estate visionaries, after founding RE/MAX in 1973. They are also the founders of Sanctuary Golf Course that has netted more than $60 million to charities hosting tournaments since it opened in 1997. In addition, the Linigers were recently recognized for inspiring RE/MAX Affiliates to raise more than $115 million for Children's Miracle Network Hospitals during the past 20 years.
Several VIPs were in attendance at the event, including Governor John Hickenlooper. Money raised at the gala will help sponsor special events and exhibits at The Wildlife Experience.
"Everything we do is aimed at helping to further inspire respect for nature and the outdoors," said Howes.
Several special events are happening at The Wildlife Experience this month, including a screening of "National Lampoon's Christmas Vacation," visits from Santa Claus, and a family movie night of "The Polar Express."
For more information about The Wildlife Experience, visit www.thewildlifeexperience.org or call 720-488-3300.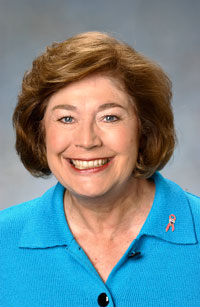 Gail and Dave Liniger, founders of The Wildlife Experience, were honored for their gift to the community at the benefit.