A beautiful day of golf for a great cause
July 1, 2015
/
/
Comments Off

on A beautiful day of golf for a great cause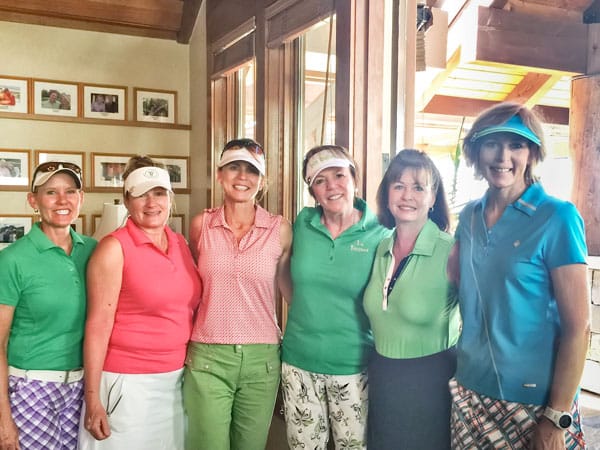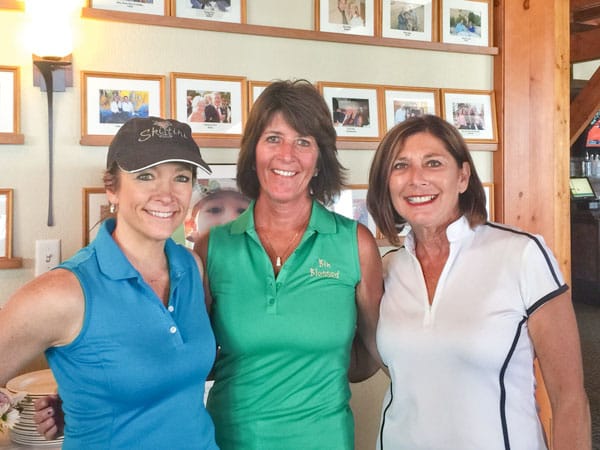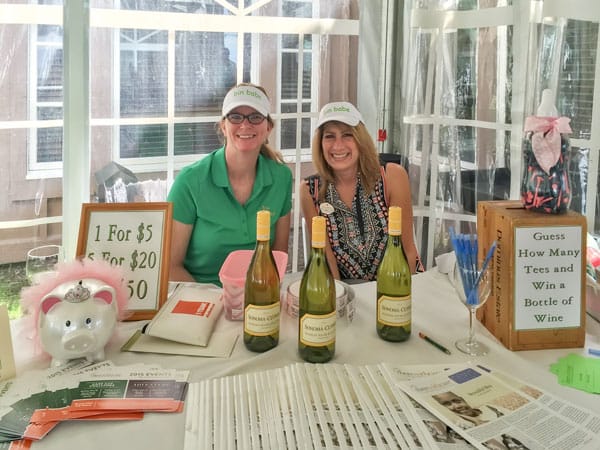 Article and photos by Amy Shanahan
The 9-Hole Women's Golf League at The Country Club at Castle Pines (CCCP) cares greatly about their community as evidenced by the huge success of their charity golf tournament held on June 4. The ladies from the league were joined by several of their friends from the 18-Hole Women's Golf League and together they raised money and supplies to donate to There With Care, a local organization that provides support to families with critically ill children.
The charity tournament was the brainchild of several members of the league who are also members of Bin Blessed, a local group of women who collect supplies for There With Care on a monthly basis (see related story from June issue of The Connection).
The tournament was shotgun style and games and raffles were held throughout the course and at a luncheon afterwards. League and Bin Blessed member Ellen O'Connor was the primary organizer of the event and was thrilled by the results. "I was overwhelmed with gratitude and definitely felt the love for these children and their families that day," remarked O'Connor. "We were emotional in the morning when the golfers arrived and the donations started coming in. The emotion overflowed at the luncheon when Cy DeBoer (founder of Bin Blessed) and Jennifer Perdum (representative from There With Care) spoke, and we heard about the monetary donations as well as the donation of goods."
The charity tournament raised a total of $1,368.25 in cash and gift cards. Additionally, the ladies donated diapers, wipes, clothes, toys, games, toiletries, household goods, backpacks, food, pacifiers, bibs, and more with an estimated value of $3,000, bringing the total to roughly $4,370 for the day. Martha Parsley, the secretary of the 9-Hole League and also a member of Bin Blessed remarked, "I couldn't be more grateful to everyone who participated in this cause!"
To learn more about There With Care, visit www.ThereWithCare.org, and to learn more about Bin Blessed, visit www.BinBlessed.com. You may also support the efforts of Bin Blessed by dining at The Social in The Village at Castle Pines on the fourth Monday of each month when 10 percent of the restaurant's proceeds will be donated to the cause.