A special treat this Valentine's Day – Chocolate Marshmallow Mousse
February 1, 2012
/
/
Comments Off

on A special treat this Valentine's Day – Chocolate Marshmallow Mousse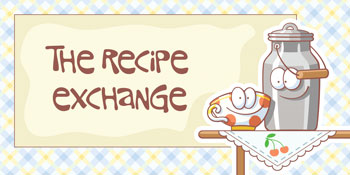 By Lisa Crockett
This year, Valentine's Day is on a Tuesday.
Tuesday is a perfectly good day – just as good as any other day, really. But somehow, Tuesday lacks the romance of a Friday or Saturday night. Work, school, homework, carpools . . . all these things conspire to make Tuesday a mad rush, rather than the slow, leisurely event most of us wish for on Valentine's Day.
So, instead of booking a three-course meal at a fancy place in downtown Denver, stick closer to home. Lots of area restaurants offer great fare that will take far less time and far less cash.
Eat a great meal early, check out a good DVD from the Castle Pines library, and snuggle up at home with the object of your affection. To make the evening special, whip up a delicious dessert to enjoy while you watch.
If you're like me and Valentine's Day involves young children, whip up a quick chocolate fondue by combining two cups of semi-sweet chocolate chips with about a cup of heavy cream. Melt in a double boiler until smooth and then dip the "dippers" (fresh fruit, graham crackers, marshmallows, even pretzels) of your choice for a yummy end to any meal.
For something a little more grown up, prepare this chocolate mousse recipe (right) early in the day or even the night before to give it time to chill. At serving time, spoon into champagne flutes and top with a dollop of whipped cream.
No matter what you serve, make sure it's simple and delicious. If what you make is easy and enjoyable, everyone – including you – will be happy. And what could be more romantic than that?
Chocolate Marshmallow Mousse
In a double boiler, melt:
3 cups miniature marshmallows
½ cup whole milk
4 ounces milk chocolate, broken into pieces.
Let this mixture cool while you're whipping one cup of whipping cream. Fold the cream into the cooled chocolate mixture, then pour into dessert dishes and chill until very cold; remove from the fridge immediately before serving.
Garnish with more sweetened whipped cream and chocolate shavings.