Area Churches Celebrate the Season
December 1, 2010
/
/
Comments Off

on Area Churches Celebrate the Season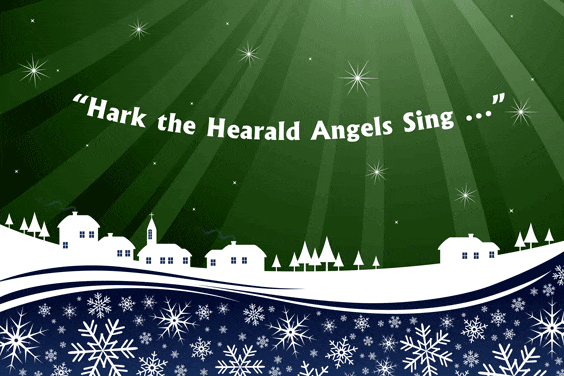 Churches in the Castle Pines community have a lot planned for the upcoming holiday season. Here are some of the highlights (events listed are at the Church's regular meeting place unless otherwise noted).
Castle Pines Community Church
Meets at 7280 Lagae Road, Suite O (King Soopers Plaza),
www.castlepineschurch.org
* "Christmas With Friends" The community is invited to kick off the Christmas Season with cupcakes and fun! 5:30 p.m. (Program for kids and families) 7:30 p.m.
*Christmas Eve services 5:-5:45 p.m. or 6-6:45 p.m.
Christ the King Presbyterian Church
Meets at DCS Montessori School;
www.christthekingpres.org
*Christmas Eve Service, featuring a candlelight celebration: December 24 at 4:30 p.m.
God's Grace Community Church
Meets at Rock Canyon High School.
www.godsgracecc.com
*Christmas Eve Services, December 24 at 3, 5 and 7 p.m. – Nursery Care Provided
Cherry Hills Community Church
www.cherryhills.com
**Christmas Eve Service, featuring a candlelight celebration at 4:30 p.m. 2 p.m., 4:30 p.m. & 7 p.m.
Solid Life Christian Center
Meets at Timber Trail Elementary;
www.solidlifechristiancenter.org
*Sunday Service: December 26 at 10 a.m.
Pax Christi Catholic Church,
Meets at 5761 McArthur Ranch Road;
www.paxchristi.org
*Christmas Eve Mass: 4 , 6 and 9 p.m.
*Christmas Day Mass 10:30 a.m.
The Jewish Center – Chabad
Meets at 9950 Lone Tree Parkway;
www.denverjewishcenter.com
*Chanukah is December 1 – 8; community menorah lighting celebrations will take place on December 1 in Parker and December 2 in Highlands Ranch, as well as a "Chanukah on Ice" celebration at the Family Sports Center in Centennial on December 5.
For more information about holiday observance, visit the Center's website listed above.
The congregations listed here were included because of their location in, or proximity to, the Castle Pines community or because they have contacted us. For a more complete listing of area churches, visit
www.CastlePinesConnection.com.