Beer, bugling, biking…the best of Fall
September 1, 2012
/
/
Comments Off

on Beer, bugling, biking…the best of Fall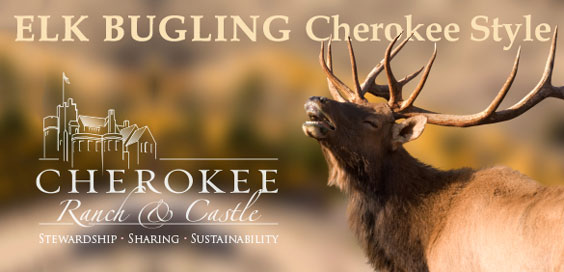 Autumn is a splendiferous time of year. Warm during the day and cool evenings, it is a time of the year to get out and enjoy the many seasonal activities in the Castle Pines area and the surrounding areas.
First and foremost is a Castle Pines tradition presented by The Castle Pines Chamber of Commerce: the eleventh annual OctoberFest on Saturday, September 22. This neighborhood event features food, artisan vendors, business expo, D.J., Grand Lakes Brewery, giant slide, bounce castle, face painting, the Douglas County Sheriff's Office Safety Day and much more — a crowd-pleaser and fun for the entire family. Held at the Castle Pines Marketplace (Safeway Shopping Center) in Castle Pines, the festival runs from noon to 5 p.m. Come meet fellow neighbors and support Castle Pines.
If camping is your thing, join other campers at the Backyard Summer Camp Out at Philip S. Miller Park on Saturday, September 15 from 3 p.m. until 10 a.m. on Sunday, September 16. Enjoy exploring the 225-acre undeveloped future site of Philip S. Miller Park located along Plum Creek Parkway south of The Meadows in Castle Rock. Discover the phenomenal views and enjoy camping under the stars. There will be a community dinner, yummy s'mores, campfire stories and songs, stargazing, and crafts. Tents can be set up between 3 p.m. – 5 p.m. with activities from 5 p.m. – 9 p.m. and dinner starting at 6 p.m. There is a $35.00 camp fee to support the development of Philip S. Miller Park. For more information or to register go online to www.crgov.com or call 720-733-2284.
Ruff-ruff, arf-arf—envision it now—dogs happy and full of sheer joy with those wagging tails. Furry friends are always eager to go with their families to the Wag'n Tails/Dumb Friends League at the Glendale Farm event held on Saturday, September 22, 8 a.m. – noon. This is the 8th year that the Dumb Friends League will be hosting the dog walk, booths and dog activities to support Douglas County's location for small animal rescue and adoptions, the Buddy Center. Stop by the Douglas County Open Space Booth at Glendale Farm that is located 2 miles north of the Castle Pines Exit on the east Frontage Road (S. Havana St.). Visit www.ddfl.org for details.
History buffs of the area, take note. September 6 through September 8 is Highlands Ranch Days. This Douglas County event, held at the newly renovated Highlands Ranch Mansion, a historic estate nestled in the center of Highlands Ranch at 9900 Ranch Road. The 121-year-old mansion is the namesake of the 30-year-old community of Highlands Ranch. After an 18-month renovation, the mansion is a focal point in the community where people can to step back in time to celebrate and experience the lifestyle of years gone by at this western estate. Reflecting the lifestyle of early settlers and early pioneers of the area now known as Highlands Ranch, the historic mansion has been home to some of Denver's more notable families including cattle barons, oil tycoons, and prominent Denver socialites. There will be blacksmithing, gold-panning, weaving and rope making demonstrations, historical reenactments, hay rides, livestock displays, and a petting zoo. More information can be found on www.hrcaonline.org.
Whaaeeeehhhheee! Is that an elk I hear? As a matter of fact it is, but it is hard to describe with the written word, so head out to experience the real thing at the Elk Bugling at Cherokee Ranch. Held on Wednesday, September 12, Thursday, September 20, Tuesday, September 25, Thursday, and September 27, the time is from 5:30 p.m. – 7:30 p.m. A fall tradition, these unique evenings at the Castle usually book far in advance so make plans now to view these magnificent animals. Learn about the mating rituals while listening to their beautiful rutting calls. Take in fabulous views from the Castle and our Terrace while sipping a complimentary glass of wine, beer or soda. Bring a picnic dinner and the family for a beautiful and exciting Falling. Reservations are required. Go online at www.cherokeeranch.org for more information.
The 12th Annual Fall Frenzy Triathlon/Duathlon is on September 9 for athletes who are interested in this annual event. Located in Parker, at the Parker Recreation Center, the race promises to exceed the excitement and competition of past years events. Treads Bicycle Outfitters will be giving away a 2012 CAAD8 5 105 valued at $1,000 to a lucky Fall Frenzy racer after the race who must be present to win. The triathlon is a 500 yard pool swim, 12 mile bike ride, and a 3 mile run. The Duathlon is a 3 mile run, 12 mile bike ride and a 3 mile run. This is a USAT sanctioned event and online registration closes on Thursday, September 6 at midnight (MST). For information about the race including registration, course information, awards and more check online at www.fallfrenzy.com.
Downtown Denver celebrates A Taste of Colorado Festival of Mountain and Plain from August 21 through September 3. This event features yummy grub from some of Colorado's favorite food establishments. Enjoy appetizers, entrees, and desserts in full-sized portions with friends or in sample sizes by yourself. Discover ethnic specialties or indulge in your traditional favorites. An elegant Fine Dining Area is showcased, highlighting gourmet cuisine from renowned chefs and offering daily cooking demonstrations. More information is available at www.atasteofcolorado.com.
Oktoberfest lives on in the Mile High City and is celebrated from September 21-23 and September 28-30 in the Ballpark Neighborhood, between 20th and 22nd Streets on Larimer Street. Modeled after Oktoberfest in Munich, Germany, this family friendly fest commemorates this world-famous and time-honored tradition of German heritage. Enjoy German attractions including music from national touring groups, performances by international dancers, children's activities, and heritage booths selling German goods, splendid decor, an accordion concert and authentic drinks and cuisine. For more information check online at www.thedenveroktoberfest.com.