Child abduction training exercise in Castle Pines
February 1, 2012
/
/
Comments Off

on Child abduction training exercise in Castle Pines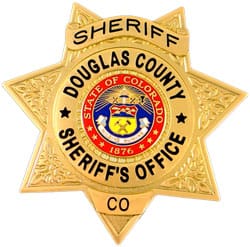 Submitted by the Douglas County Sheriff's Office
The Douglas County Sheriff's Office is partnering with Safeway and several other local businesses in Castle Pines to conduct a mock child abduction field exercise in the City of Castle Pines on February 1 between 9 a.m. and 2 p.m.
The exercise will be used to test the Sheriff's Office's procedures for the initial response and investigation of a child abduction. This exercise has been approved through the Castle Pines Chamber of Commerce and local officials.
The goal of this exercise will be to conduct a safe, controlled response to identify the resources and challenges that law enforcement and the community may face when dealing with such a traumatic event.
Since January 2010, DCSO has been committed to the development of a Child Abduction Response Team (CART). CART is a multi-agency team that consists of members from the Sheriff's Office, District Attorney's Office, Colorado Bureau of Investigations, Department of Human Services, and Douglas County Schools to name a few.
CART committee members have identified resources needed, written policies, conducted several tabletop scenarios, and trained Sheriff's Office personnel on the initial response and investigation of a child abduction. DCSO CART is now prepared to conduct a small scale field exercise.
After the successful completion of this exercise, Douglas County will begin the process to become a certified team through Amber Alert and Fox Valley Technical College.
Here's how it works:
On February 1, the Douglas County Sheriff's Office will receive a simulated 911 call into dispatch of a child that went missing from the Safeway located at 560 Castle Pines Parkway.
Patrol officers and detectives will respond to Safeway to take a report and canvass the area for any potential "witnesses." Information gathered from actors located in surrounding businesses will lead responders to the "suspect" and recovery of the child.
Please direct any questions to Douglas County Sheriff's Office Public Information Officer Ron Hanavan at 303-814-7089.
The Douglas County Sheriffs Office would like to thank Safeway, the Castle Pines Chamber of Commerce, and the entire Castle Pines community for its support and partnership with this training exercise.