City Looks to Partner with Cherokee Ranch and Castle
October 1, 2008
/
/
Comments Off

on City Looks to Partner with Cherokee Ranch and Castle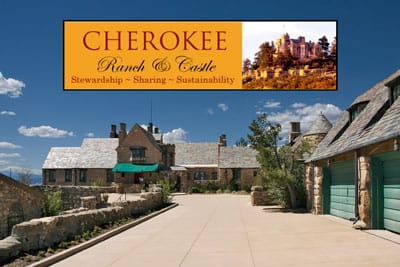 Cultural and educational events for Castle Pines North (CPN) residents at Cherokee Ranch and Castle may one day be a reality through the combined efforts of the new city and Cherokee Ranch.
"Now that we are a city we have the opportunity to forge a partnership with Cherokee Ranch that never existed previously," said CPN Mayor Maureen Shul. "To be able to attend cultural events here in our area rather than having to drive to downtown Denver would be an incredible asset to our community, and we are excited at the prospect of what can be offered to CPN residents."
Donna Warner Wilson, chief executive officer of the Cherokee Ranch and Castle Foundation added, "Cherokee Ranch is thrilled at the prospect of forming a significant partnership with the City of Castle Pines North. Many residents have been attending our Performing Arts Series and taking part in our Castle Tours, English-style Teas and other events; but in forming a formal partnership, we hope to become the place that the city and all the residents see as their 'home' for cultural and educational programs."
According to Wilson, the partnership could range from continually keeping Castle Pines North adults and youth aware of what is available at Cherokee to working with the mayor, city council, the Castle Pines Chamber of Commerce and a committee of residents and businesses to "design and market specific cultural and educational activities and programs tailored just for the city of Castle Pines North and all the wonderful residents."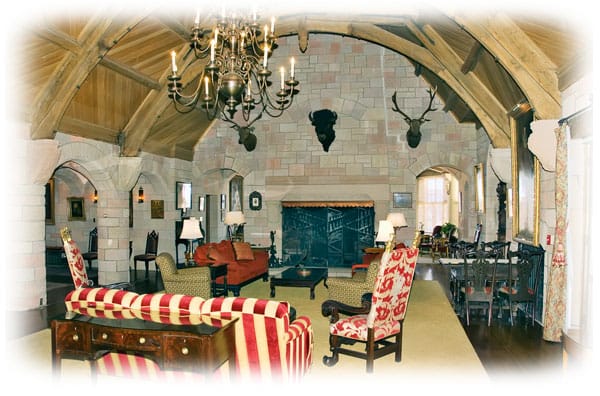 Cherokee Ranch and Castle is an extraordinary place and is on the National Register of Historic Places—3,100 acres of open-space natural environment with exceptional views, from several locations on the property, of the ranch, mountain range, and Denver-metro area.
It is a wildlife refuge with elk, deer, mountain lions, coyotes, bears and wild turkeys, and ranch land pastures with a small herd of cattle. At the heart of Cherokee Ranch is the Scottish-style 1450-period Castle built in the 1920s, which houses art, antiques, period furniture and rare books collection.
"Our becoming a city means more than forming our own government. It also means working hard to bring to our community amenities such as a library, recreation center, and cultural events in the way of concerts and educational classes for all ages," Shul said. "This is what gives a city substance and soul, and we are very excited to have this opportunity to forge a partnership with Cherokee Ranch and Castle."
For more information about Cherokee Ranch and Castle, visit www.cherokeeranch.org or call 303-688-1170.