CPNMD Board appoints Jim Worley as District Manager
January 1, 2011
/
/
Comments Off

on CPNMD Board appoints Jim Worley as District Manager

Submitted by the Castle Pines North Metropolitan District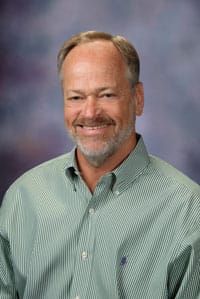 Jim Worley Castle Pines North Metropolitan District Manager
The Castle Pines North Metropolitan District (CPNMD) Board appointed Jim Worley as its new District Manager. Mr. Worley is recognized throughout the region as an effective special district management veteran. He officially began working in CPNMD's office on Monday, January 3, 2011.
Jim Worley brings 24 years of experience in every facet of district management including: district formation, administrative management, bonding, budgeting, long range planning, operations and facilities management, state and federal regulatory compliance and collaborating with local governments.
"We are genuinely excited Jim agreed to join our team," said CPNMD Board President Steve Labossiere. "Jim's depth and diversity of relevant experience, skill in managing people, affable manner and relationships with business and community leaders throughout Douglas County and the state make him an ideal choice for the Castle Pines community. We wanted the best, needed the best and in Jim Worley we recruited the best."
"CPNMD Board members spent much of last year functioning as CPNMD's unpaid management team," said Worley. "While their work saved the people of CPNMD roughly $100,000 last year, ultimately the Board recognized the community elects Board members to set policy and work with a District Manager to implement the Board's policy objectives. The CPNMD Board was eager to begin the New Year with a management veteran at the helm. I sincerely hope the community recognizes the caliber of the existing CPNMD Board. All five Board members are highly skilled, experienced, successful professionals. Each is exceptional. I'm delighted to have earned their confidence."
Jim Worley takes over CPNMD manageme
nt, via contract between CPNMD and Pinnacle Consulting Group, Inc., at a tumultuous time for the Castle Pines community. The Castle Pines City Council's ongoing attempt to dissolve CPNMD is costing the people of CPNMD hundreds of thousands of dollars and continues undermining CPNMD finances. For example, Moody's Investors Service (Moody's), a credit rating agency which performs financial research and analysis on government entities, recently affirmed CPNMD's A1 rating on $17.9 million in outstanding limited tax general obligation bonds, but also cited Castle Pines City Council's attempt to dissolve CPNMD as the reason Moody's assigned a "negative outlook" to the rating.
Jim Worley and his wife, Melanie, have two grown children and live in Highlands Ranch.