Douglas County Divas provide a networking bounty
April 1, 2010
/
/
Comments Off

on Douglas County Divas provide a networking bounty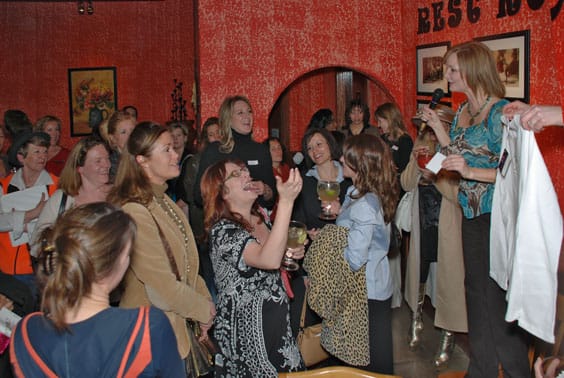 Pam Anderson prepares to give away a door prize at the February meeting of the Douglas County Divas.


Article and photos by Anthonette Klinkerman
Women are born networkers. They tell each other where the sales are, what shops to patronize, and which restaurants to avoid if such is the case. So it makes sense that a women's networking group recently formed in Douglas County is off to a flying start.
Douglas County Divas is the brainchild of Pam Anderson. Founder of the 18 year old Girls Gone Green group, an organization devoted to environmentally friendly products and companies utilized by women, Anderson retired her husband in 1995 and remained devoted to helping other women succeed. "I want to mentor other women in business," she said.
Her daughter, Teresa Buckley, found that she and Anderson were traveling up to Denver from Larspur because there were no closer networking events to attend. After much discussion over the course of a year, Buckley convinced Anderson to start a networking group that would be more conveniently located. Anderson said, "Failure was not an option."
Judging from the size of the February event, Anderson and Buckley were right on the mark. Nearly 150 women attended the second Douglas County Divas event at Carlos Miguel's restaurant for food, fun, and networking. Musical entertainment was provided by a live local group, but they had to pack up early as the room was rapidly filling to capacity. A DJ was also brought in to continue the tunes as the night progressed. There were door prizes donated by plenty of businesses in attendance, from facials to fashion earrings.
A few men were in attendance, but the evening belonged to the women. Laughter punctuated conversations between skin care specialists, realtors, and a chocolatier who was busy passing samples. One woman came dressed in a hat and fur coat to represent her aerobic striptease business.
Meetings are held once a month on the third Tuesday in various locations around Douglas County. Anderson likes the fact that this format allows for different businesses to benefit along with the women participating.
With a glance at the stacks of business cards women were leaving the restaurant with that night, it may be safe to say that Anderson is on to something big.
For more information, find the group on Facebook or go to www.douglascountydivas.com or www.girlsgonegreen.com.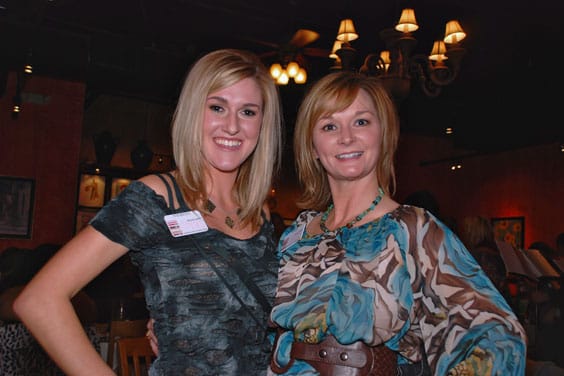 Pam Anderson (right) and her daughter, Teresa Buckley.