DU offers senior adult education programs
April 1, 2009
/
/
Comments Off

on DU offers senior adult education programs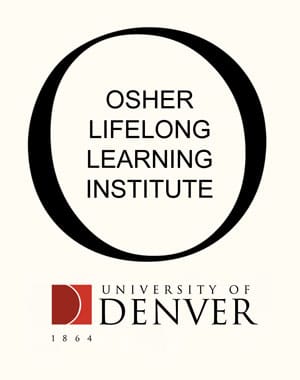 by Lane Roberts
Life long learning is a passion for Castle Pines North resident Galen Crowder. Crowder and his wife, Angie, participate in the Osher Lifelong Learning Institute (OLLI) offered by the University of Denver.
OLLI, originally established as VIVA in 1996, provides educational opportunities to people ages 55 and "better."
Three eight-week terms each year offer two-hour classes that meet three times per week. Curriculum topics cover a broad spectrum including: history, art, literature, current domestic and global issues, science, writing and philosophy.
"The program costs $100 a trimester and offers more than 40 different classes to choose from," said Crowder. "OLLI has a very diverse group of people with outstanding discussions." The Crowders have participated in several classes as part of OLLI including "Modern China," "Modern Jazz," and "The Da Vinci Code."
The program is held at Central Christian Church, 3690 Cherry Creek Drive South in Denver. OLLI is planning a south location in Littleton which is scheduled to open in September.
OLLI members come from diverse professional and personal backgrounds providing a wealth of experience, expertise and perspective to the classes. There are no academic requirements or tests with OLLI.
To learn more, please call 303-871-3090 or visit www.universitycollege.du.edu.