Nighthawks abroad in Peru part 1: Preparations
June 1, 2018
/
/
Comments Off

on Nighthawks abroad in Peru part 1: Preparations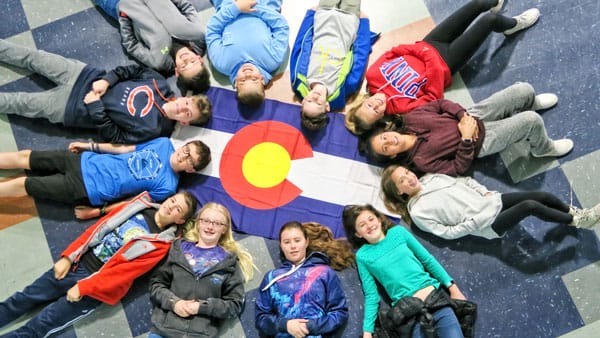 Above left: The Peru Enrichment class (clockwise from top center): Oskar Trueman (grey CK shirt with blue and green hoodie), Victoria Mallinson, Karmel Behboodi, Jamie Horan, Keira Ruys, Savannah Hilgendorf, Cassidy Dobler, Connor Brown, Kayden Ozdemir, Cade Miller, Ty Sloan and Ryan Carlson.

By Susan Helton; photos courtesy of Anna Mallinson
Early June sees 12 sixth-, seventh- and eighth-grade Rocky Heights Middle School (RHMS) students taking the ultimate class trip. Kay Kaul, Spanish and world cultures teacher at RHMS, is the teacher group leader for the trip, arranged through EF Tours (Education First). Kaul is a Global Educator Ambassador for EF Tours and travels abroad every year with RHMS students, usually to Costa Rica. But for her tenth tour, she wanted to travel somewhere special: Peru.
"Our tour is called the 'Land of the Incas.' Students learned about the Incas in sixth grade, and about other cultures and international religions in seventh grade, so this tour is relevant. It ties into our Spanish and world cultures curriculum as well. This is a chance for students to travel abroad and see their studies come to life," stated Kaul. RHMS counselor and second tour chaperone Clark Wilhelm and several parents are traveling with Kaul and the students.

Sixth-grader Victoria Mallinson at the Silken Suri Alpaca Ranch with Vaxilli, who loves to be petted and lies down whenever someone starts stroking her.
The nine-day tour takes the students to Lima, Peru, the capital city, then to Cusco to explore the Land of the Incas and the Sacred Valley. From there, they travel to Machu Picchu, then back to Cusco, Lima, and home. "We are beyond excited to go!" stated Castle Pines resident Anna Mallinson, who is accompanying her sixth-grade daughter Victoria on the tour.
As part of their tour preparations, the students met once a week for the Peru enrichment class. They researched Peru's history and culture, and important places of the Incas. The students learned about the Incan city Ollantaytambo, the Incan fortress-temple complex Sacsayhuaman, Cusco, the Sun Gate, Machu Picchu, and the Miraflores district in Lima. They also experienced Machu Picchu through virtual reality glasses. And Kaul shared some tips and tricks for international travel, including what to expect, how to pack and currency conversion.
A highlight of the enrichment class was a trip to Silken Suri Alpaca Ranch. There the class learned about alpacas and specifically about Suri alpacas, a distinct breed in South America for thousands of years. "It was a very fun, hands-on educational experience for the students," Kaul stated.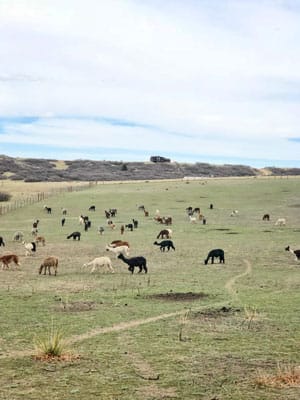 Silken Suri Alpaca Ranch covers 40 acres just south of Castle Rock. Amber Isaac, former Broadway dresser and New York City resident, owns and operates the ranch.