Returning to Castle Pines to raise a family
February 1, 2022
/
/
Comments Off

on Returning to Castle Pines to raise a family
There's no place like home –
By Elean Gersack; photos courtesy of Kendra McCright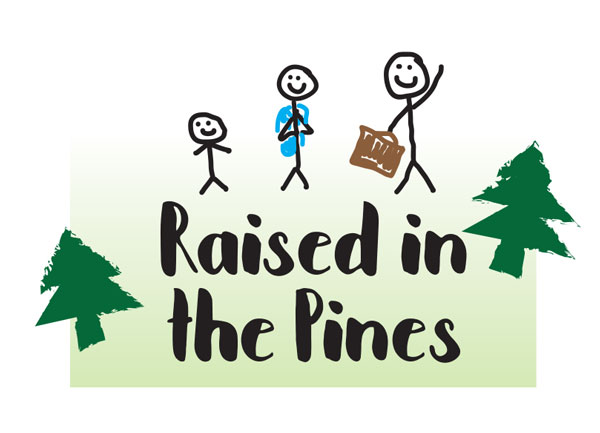 Raised in the Pines is a new segment where we will celebrate kids who grew up in our community and are now grown and off living life. Story ideas are welcome. Email us at editor@castlepinesconnection.com.
Years ago, a bookmobile visited Castle Pines. It would park in the not-so-full King Soopers parking lot and kids hopped on board to find treasures to read and return when the fun bus visited again. Kendra Hudgen (now Kendra McCright) remembers this well as she thinks about all that has changed since she was a youngster growing up in Castle Pines. Now, instead of a library on wheels, it is a two-story modern building that houses books and so much more – and it is where she takes her own young children for story time these days.
Kendra moved to the Castle Pines HOA2 subdivision with her parents, Kathy and Ron, and two younger siblings when she was in middle school. She passed through the halls of Rocky Heights for a year before entering the almost brand-new Rock Canyon High School building as part of the school's second graduating class – the class of 2008. After high school, Kendra headed north to pursue her degree in elementary school education at the University of Northern Colorado, and while there, met a young man from Littleton named Jared McCright. He would eventually become her husband.
Back in high school, Kendra created a booming babysitting business, offering up her capable services and skills to neighbors and beyond. She was also a rock-star swimmer on the Castle Crocs swim team where she ultimately became a junior coach, assistant coach, and even head coach for one year. "Castle Pines definitely shaped my strong sense of community," she shared.
Kendra has been teaching kindergarten for about 10 years now – first in Littleton but mostly at Prairie Crossing Elementary School in Parker, where she simply adores her wide-eyed students. Her husband works for Charles Schwab. After getting married and buying a house in Castle Rock in 2017, the McCrights welcomed daughter, McKinley, a year later. Son, Paxton, arrived in 2021.
With a growing family and her husband's job turning indefinitely remote, the need for more space and a dedicated home office moved-up on the priority list, so building a house ensued. Next month, the family will get the keys to their home in the Timberline subdivision and be able to officially call the City of Castle Pines home.
Family is everything. Kendra's mom, Kathy, has lovingly welcomed the family of four into her home while they await the completion of theirs. In addition, she has been caring for her grandchildren during the day – her new adventure since retiring (see page 27 for related story).
"Our family dynamic changed about two years ago," Kendra said, referring to the loss of her dad to cancer. "We want to be closer. My parents had a very strong and stable relationship. I want the same thing for my kids," she added.
Kendra is excited about the future and raising her own family in Castle Pines. "It's a great place to be," she shared, adding that she loves that she sees people she knows wherever she goes. "A five-minute walk takes 45 minutes because you stop and talk along the way. My mom always says that Castle Pines is like Mayberry, as in The Andy Griffith Show," she laughed.