Save the date to Save the Music
February 1, 2016
/
/
Comments Off

on Save the date to Save the Music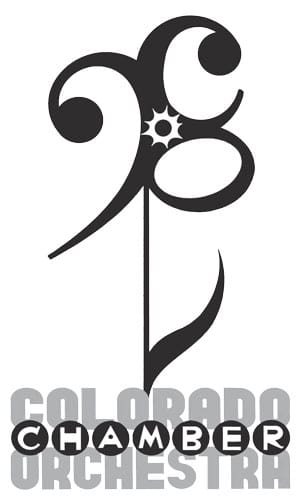 By Elean Gersack
The Castle Pines Arts & Cultural Foundation (CPACF), together with Colorado Chamber Orchestra's Educational Outreach have planned an intimate evening of world-class jazz, wine, and eats to benefit ongoing support for before and after school elementary school orchestra programs in Douglas County – including all feeder elementary schools for Rock Canyon and Castle View High Schools.
Denver's very own Hank Troy Jazz Trio will headline the event on Friday, February 26, from 7:00 p.m. to 9:30 p.m. at the Daniel's Gate Clubhouse in Castle Pines. Wine and appetizers are included in the $60 per person and $110 per couple ticket prices. During the evening, guests can take part in a featured fundraising event called the wine pull. For $20, guests can pull a number that corresponds to a mystery bottle of wine valued between $15 and $100.

Earlier in the month, on Friday, February 5, the CPACF will also feature two student musician concerts from 5:00 p.m. to 6:00 p.m. and 6:30 p.m. to 7:30 p.m. at the Castle Pines Community Center. The event is open to the community with a $10 donation.

According to CPACF Board Member Cheryl McGovern, dressing up and performing outside of the school atmosphere is most certainly a special occasion for students. "The arts, including music, provide children with the opportunity to express themselves and discover abilities that boost self esteem. You see kids blossom right before your eyes as they learn early in life that they can succeed. Will they be future performers or audience members? Whichever path they choose, today's young musicians are the cornerstone of a thriving music community in the years to come," said McGovern.
While Douglas County has a higher than average income level overall, not all families in the county are able to afford the cost of musical enrichment. In fact, nearly 10 percent of those students who take part in the before and after school programs require financial assistance.

The CPACF's mission is to promote, encourage, and support opportunities for art, science, and cultural activities in the Castle Pines community. Current board members Gaylynn Abram, Vicky Kellen, Cheryl McGovern, and Sarah Tweed are seeking an enthusiastic individual who would like to help bring art opportunities to the community to join the board.
Learn more about the CPACF, inquire about sponsorship opportunities, apply for the open board position, or purchase tickets to the events on the Castle Pines Arts & Cultural Foundation website at www.castlepinesarts.org.